Effectively engineered packaging
We are a leading manufacturer and designer of corrugated cardboard. Our corrugated packaging is used as tertiary, secondary and primary packaging.
We can provide expert guidance on what is most suitable for your needs and produce bespoke, robust packaging for you.
Reusable, valuable, sustainable
The application of corrugated cardboard includes anything from outer shipping boxes to sophisticated printed retail displays, shelf ready packaging and highly engineered point of sale(POS) materials, which add theatre and generate interest in the in-store space.
Widely recycled and reused, corrugated has a real demonstrable value to retailers. It is light and can be printed on directly, provides initial product protection, and once empty it can be recycled back into the supply chain. Garthwest's cardboard is sourced from sustainable forests and on average over two thirds has been recycled from other packaging.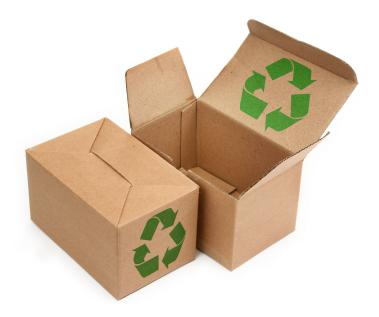 Whatever product you are packaging Garthwest has the ideal corrugated solution:
Shelf-ready packaging
Produce trays
Transit and export cases
Regular slotted cases/0201
FEFCO styles
Design and sampling service
We can match your current design specification or custom-design new packaging for you. Either way, our world class design team will review your needs and suggest realistic options, taking into consideration your time frame and budget.
Over the years we have invested heavily in state-of-the-art technology. From our large format printers through to our newbie the  ZUND G3 L2500 automated cutting system. Our equipment enables us to produce printed or plain samples with ultimate quality and precision out of any corrugated packaging in-house.
Expertly tailored to your needs
If we're matching your current specification, we will provide samples to check size and quality. For new designs, our development team will use the latest software to ensure packaging is safe, fit for purpose and helping to both sell and protect your product.
Years of experience in the packaging industry means we can confidently say that we have the required expertise.
To discuss your business needs, contact our strategists here.