We are currently accredited to several recognised standards. We proactively examine any new accreditation standards that are relevant to our operations and we are also happy to discuss specific standards that our customers require. Our current accreditation list includes the below: 
FSC®
FSC is an independent, non-governmental, not for profit organization established to promote the responsible management of the world's forests.
As a business or individual, we can all help towards protecting nature and social conditions, simply through promoting responsible forest management and choosing FSC®– certified packaging. FSC® is a global organisation which works to promote both responsible management and use of the world's forests. FSC®-certified packaging are a guarantee for our customers that all materials derive from responsible forest management.
At Garthwest, FSC® certified products are available upon request.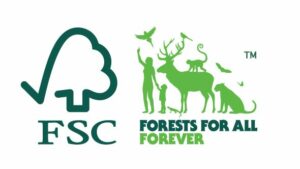 ISO 9001:2015
ISO 9001:2015 is the international standard for Quality Management Systems (QMS). The standard provides a management framework to improve business practices and helps for provide services and products that meet and exceed customers' expectations.
Being certified shows that we follow best international practices and can be trusted to do business with.
BRC
The BRC Packaging Certification has been designed by the BRC and the Institute of packaging to provide a technical standard for manufacturers producing packaging materials for all types of products, on any level. The standard looks to implement effective systems and procedures to ensure the quality of packaging for food and non-food use.
The BRC Packaging Standard is the first packaging standard to be recognised by the Global Food Safety Initiative bench-marking committee.
The presence of a BRC Packaging certification demonstrates to potential and current customers that the business operates to a globally recognised standard of quality for packaging, provides customers with confidence in the safety of business' operation and can prove compliance with supplier approval processes.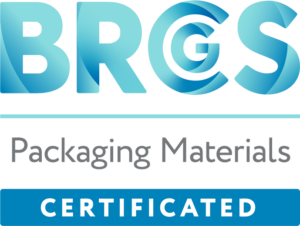 SEDEX – B Member
The Supplier Ethical Data Exchange (Sedex) is a not-for-profit membership organisation for businesses committed to the continuous improvement of ethical performance within their supply chains. Sedex was founded in 2001 by a group of UK retailers to drive convergence in social audit standards and monitoring practices. The aims of Sedex are to ease the auditing burden on suppliers through the sharing of reports and to drive improvements in supply chain standards.
Stronger Together
Stronger Together is a multi-stakeholder business-led initiative that aims towards reducing the modern slavery particularly the forced labour, labour trafficking and other hidden third party exploitation of workers.The initiative provides guidance, training, resources and a network for employers, labour providers, workers and their representatives to work together to reduce exploitation.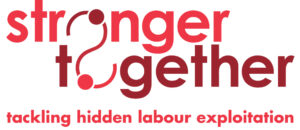 Make UK
Make UK enables manufacturers such as ourselves to connect, share, solve problems and create opportunities together.
They do this through regional and national meetings, groups, events and advisory boards, working at every level to ensure UK Manufacturing performs and grows, now and in the future.
What a superb way to engage guests! The print quality was excellent and it was great to see guests having fun interacting with the standee!
Luzette Marie
Senior Events and Marketing Manager, EMEA – The Unruly Group
The Fatherson Bakery branded FSDU's have gone down really well and allowed us to open up to new retailers. The branding and build quality make them robust and quick and easy to assemble. Thank you to the Garthwest team. As we need new POS, we will surely use you again.
Laurence Smith
Owner & MD of Fatherson Bakery Ltd.
Garthwest have been extremely helpful and flexible in designing & producing a product that was right for us and to a very tight deadline, brilliant service!
Costa Coffee
Transformation Office Manager
I've worked with Lindsay and the team at Garthwest for many years and in this time they delivered a phenomenal service. They are a hugely reliable and trusted POS partner and together we achieved some amazing results. They managed impossible deadlines, brought life to complex, challenging projects, and worked tirelessly to reduce costs and wastage, without lowering standards or quality. If you need a first-class supplier of POS and in-store marketing materials, I would highly recommend that you contact Garthwest.
Steve Coggins
Sales Director UCA
Garthwest brought our new bespoke coffee bag offering to life by creating a simple yet effective direct mail solution. From the initial brief to the final product, Garthwest provided brilliant customer service and were a pleasure to work with.
UK leading coffee roasting and packing specialist (Marketing team)
Speak to a Packaging Specialist