Conventional Cardboard Packaging
Looking for bespoke and durable cardboard packaging? Our standard FEFCO 0201 boxes are a cost-effective solution for protecting your products in transit.
Cost-effective 0201 Cardboard Boxes
FEFCO's 0201 style box is one of the most common and traditional designs of corrugated cardboard packaging. 
This box style involves a single piece of material, slotted to create four walls and joined through a glue tab, with top and bottom flaps. Our standard cardboard boxes are easy to hand-assemble or machine-erect and are suitable for sealing with adhesive tape or glue.
At Garthwest, we are pioneers in corrugated cardboard packaging design, guaranteeing your custom packaging will meet your product transport requirements and exceed your expectations. 
We can help you choose from various board grades and add bespoke features such as hand holes or printing your branding. 
We'll design your corrugated cartons with strength, durability, and your product in mind, offering you quick lead times and unrivalled personalised service by the team at Garthwest.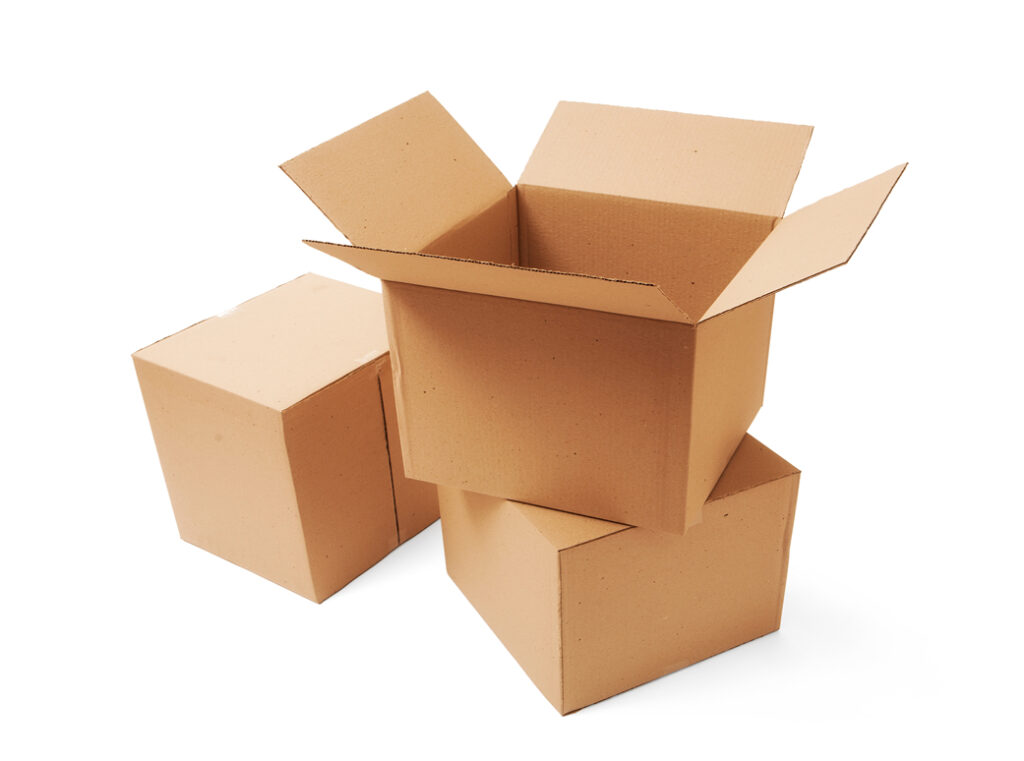 Optimise Your Supply Chain and Reduce Costs
0201 style packaging is a prevalent option when looking into supply chain optimisation and efficiency across all industries and sectors.

Our bespoke solutions simplify assembly and sealing without requiring specialised equipment. Whether you need single or double wall boxes, we provide flat-packed packaging to minimise transit and warehousing costs.
For seamless transportation, our conventional cardboard boxes can feature strategically placed handholds for ease of use. The Garthwest team creates high-performing packaging that streamlines your supply chain, preserving precious time and resources.
Our mission is to ensure your packing line runs smoothly with reliable cardboard packaging at all times.
Explore how our market-leading solutions can enhance your efficiency today.
Custom Cardboard Packaging Design
With over 60 years of industry expertise, we invest in cutting-edge machinery and designers to design and manufacture bespoke cardboard packaging for various industries across the UK. 
Our structural design experts reduce costs and waste with efficient material use. We tailor solutions to your product's size and weight, guaranteeing maximum protection in the supply chain.

Our conventional cardboard boxes serve as a canvas for your brand's identity, including logos and captivating graphics. We collaborate closely to bring your story to life. We're your partners in enhancing packaging aesthetics, functionality and sustainability. Enhance your customer experience and choose us for quality and innovation.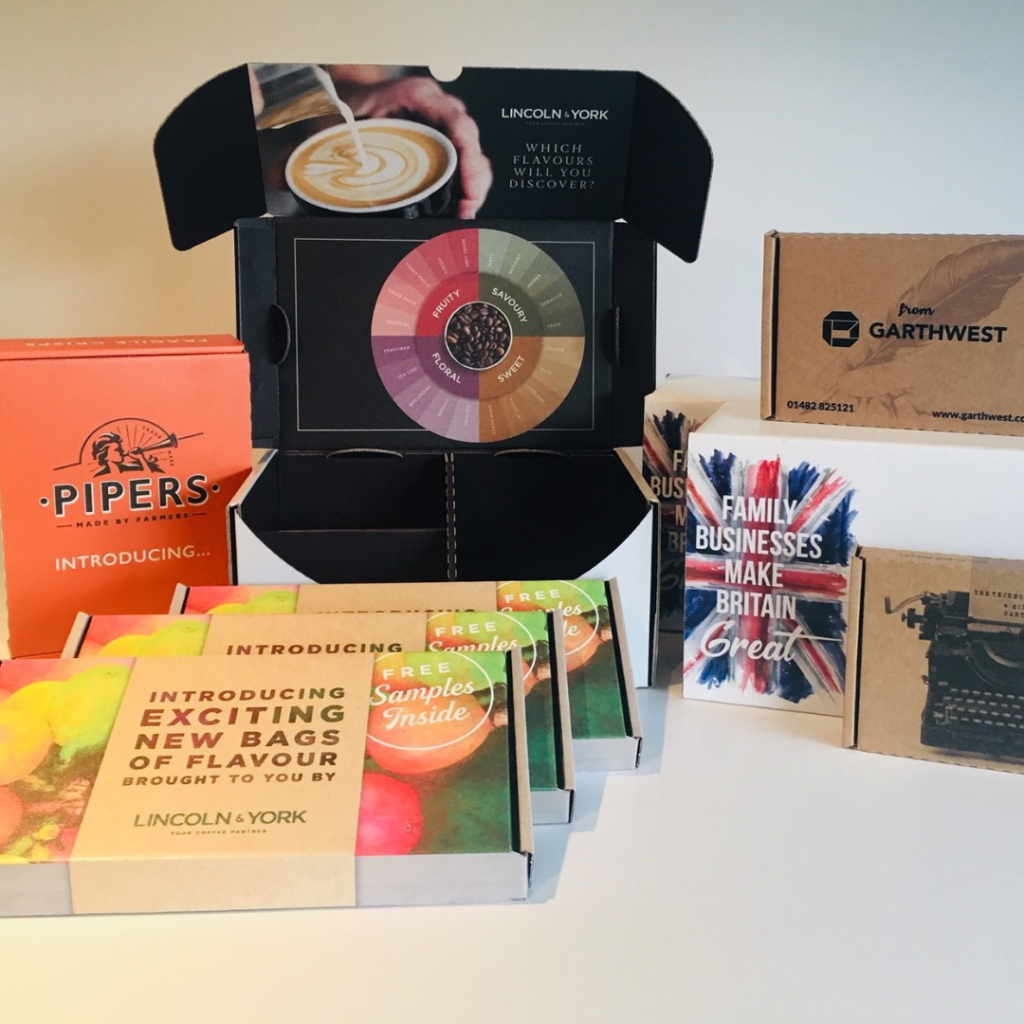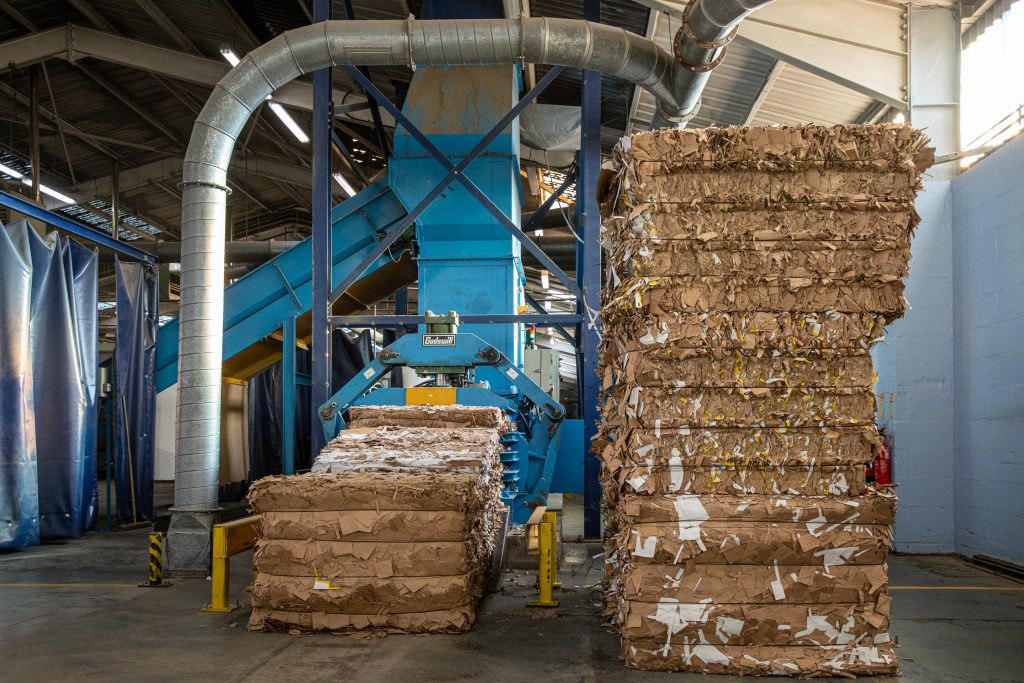 Improve Sustainability Efforts with Eco-Friendly Packaging
Discover bespoke packaging that embodies sustainability. We make our 0201 boxes with 100% recyclable corrugated cardboard paper, helping you meet environmental expectations and reduce carbon emissions. 

Want to make a smaller carbon impact? Choose FSC® certified cardboard as an additional eco-friendly alternative. With sustainability at our core, we encourage our clients to choose packaging that promises a greener, waste-free future. Start elevating your brand's commitment to the planet and make a positive impact with each package.
What a superb way to engage guests! The print quality was excellent and it was great to see guests having fun interacting with the standee!
Luzette Marie
Senior Events and Marketing Manager, EMEA – The Unruly Group
The Fatherson Bakery branded FSDU's have gone down really well and allowed us to open up to new retailers. The branding and build quality make them robust and quick and easy to assemble. Thank you to the Garthwest team. As we need new POS, we will surely use you again.
Laurence Smith
Owner & MD of Fatherson Bakery Ltd.
Garthwest have been extremely helpful and flexible in designing & producing a product that was right for us and to a very tight deadline, brilliant service!
Costa Coffee
Transformation Office Manager
I've worked with Lindsay and the team at Garthwest for many years and in this time they delivered a phenomenal service. They are a hugely reliable and trusted POS partner and together we achieved some amazing results. They managed impossible deadlines, brought life to complex, challenging projects, and worked tirelessly to reduce costs and wastage, without lowering standards or quality. If you need a first-class supplier of POS and in-store marketing materials, I would highly recommend that you contact Garthwest.
Steve Coggins
Sales Director UCA
Garthwest brought our new bespoke coffee bag offering to life by creating a simple yet effective direct mail solution. From the initial brief to the final product, Garthwest provided brilliant customer service and were a pleasure to work with.
UK leading coffee roasting and packing specialist (Marketing team)
Speak to a Packaging Specialist