At Garthwest, fostering true relationships with our customers is a cornerstone of our business philosophy. We understand the importance of providing a personal and rapid response to address the questions and issues they face. With our highly skilled team, innovative design capabilities, and a commitment to continuity of service, we strive to be the reliable partner our customers can trust.
Here's our secret to maintain long-lasting partnerships with our happy clients.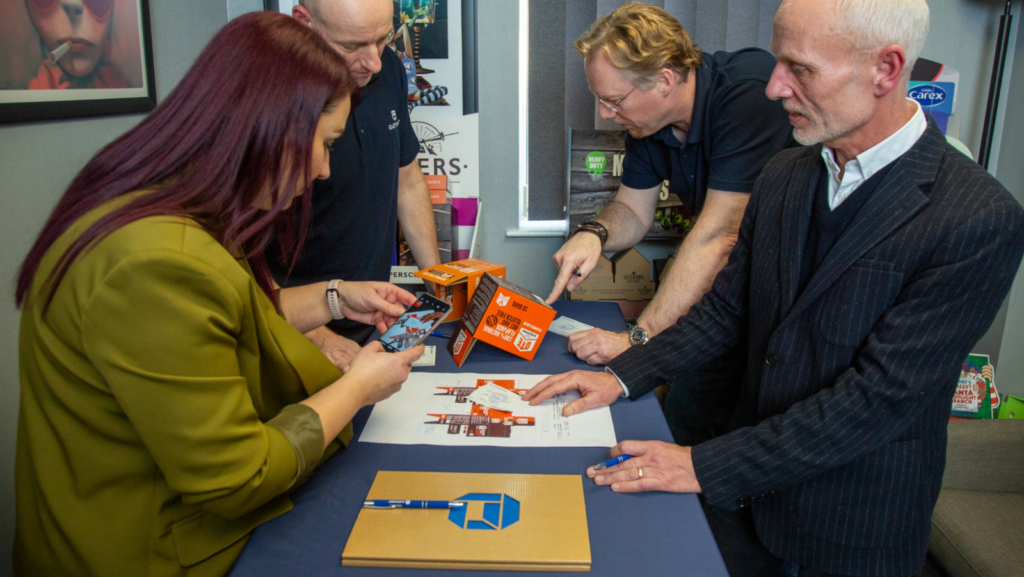 Personalised & Rapid Customer Support
We recognise that every customer is unique and may encounter specific challenges. That's why at Garthwest, we prioritise building true relationships by offering personalised and rapid customer support. Our dedicated team ensures that every customer receives individual attention and timely responses to their queries and concerns. We value open communication channels, allowing us to understand their requirements and provide tailored solutions that address their specific needs, ensuring customer satisfaction at every step of the process.
Expertise in Innovative Design
Here at Garthwest we take pride in our highly skilled team of experts who possess a deep understanding of innovative packaging and POS design principles. From structural design to graphic design, our team combines creativity with technical expertise to develop solutions that captivate and engage customers. We stay updated with the latest industry trends and leverage our knowledge to provide innovative packaging designs that enhance brand visibility and leave a lasting impression. By working closely with our customers, we transform their ideas into tangible designs that resonate with their target audience.
Manufacturing Excellence & Equipment
Our commitment to delivering exceptional customer experiences extends beyond design. Garthwest boasts a wide range of state-of-the-art manufacturing equipment and expertise. From high-quality printing capabilities to advanced packaging production machinery, we have the resources to bring our customers' designs to life efficiently and to the highest standards. This manufacturing excellence enables us to deliver products that meet and exceed customer expectations while ensuring consistency, reliability, and speed in our operations.
Flexibility & Continuity of Service
We understand that our customers' needs may evolve over time, and circumstances may change. At Garthwest, we pride ourselves on our flexibility and adaptability. Our team is adept at navigating dynamic situations, providing customised solutions to each and every customer unique needs. Furthermore, our commitment to continuity of service and supply ensures that we are there for our customers when they need us, building long-term partnerships based on trust, reliability, and the ability to meet their ongoing needs.
Garthwest's unwavering dedication to building true relationships with our customers is the foundation of our success. We prioritise, personalise and provide rapid customer support, leveraging our expertise in innovative design and manufacturing excellence to address their challenges effectively. With a flexible approach and a commitment to continuity of service, we ensure that our customers receive the utmost attention, support, and reliable solutions. As a trusted partner, we are dedicated to surpassing expectations and delivering exceptional customer experiences every step of the way.
Get in touch if you are looking for not just packaging and POS supplier, but for trusted partner that will support your business and will help you achieve your aims and objectives.