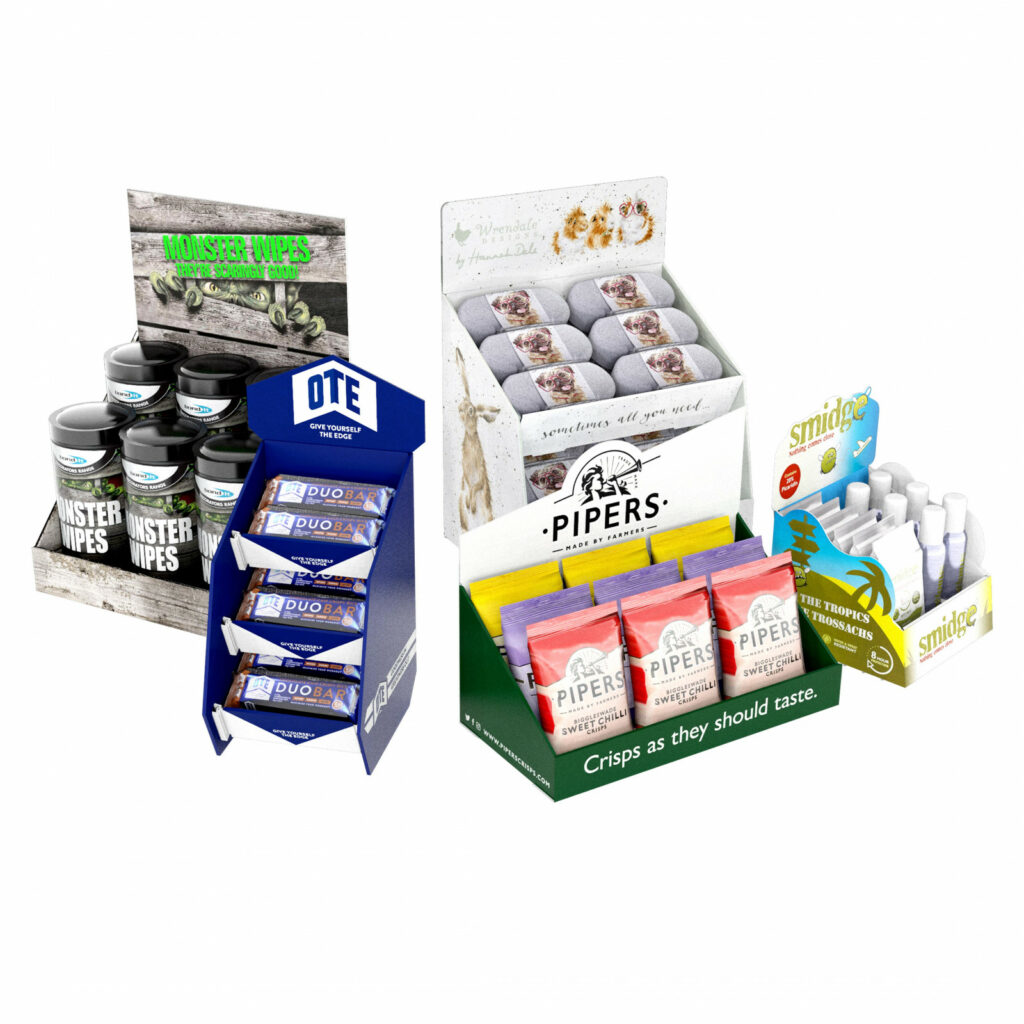 Counter Display Unit (CDU)
Counter display units are well-known and greatly utilised POS when it comes to merchandising smaller products while also influencing impulse purchases. Here at Garthwest, we work with you to create eye-catching displays which enhance both your product and its sales.
A well-designed CDU should actively drive in-store purchases. Working alongside Garthwest's in-house design team, you will have the opportunity to create eye-catching CDU designs with a great return on investment. Additionally, with a variety of structural designs to choose from, the presentation of your product and its stock holding will ultimately be optimised.
Transit costs to store are minimised thanks to clever flatpack design. The units can also be easily assembled and merchandised by shop staff, their simple design and cardboard material making them durable, while also reducing the use of packaging materials. Additionally, all materials used to manufacture our CDUs are fully recyclable and biodegradable, helping us all to look after the planet.
CDUs are not only useful for driving impulse sales; they are also perfect for events such as product launches and seasonal promotions. The corrugated material which is used to make our CDU's allows the unit to be durable and long-lasting, allowing it to become a permanent feature in your own or stockist's retail stores.
If you are looking to introduce counter display units into your POS or have a new brief that you would like to develop please get in touch with our in-house designers who will be delighted to help! To see some of our previous work, head over to the CDU section of our gallery.