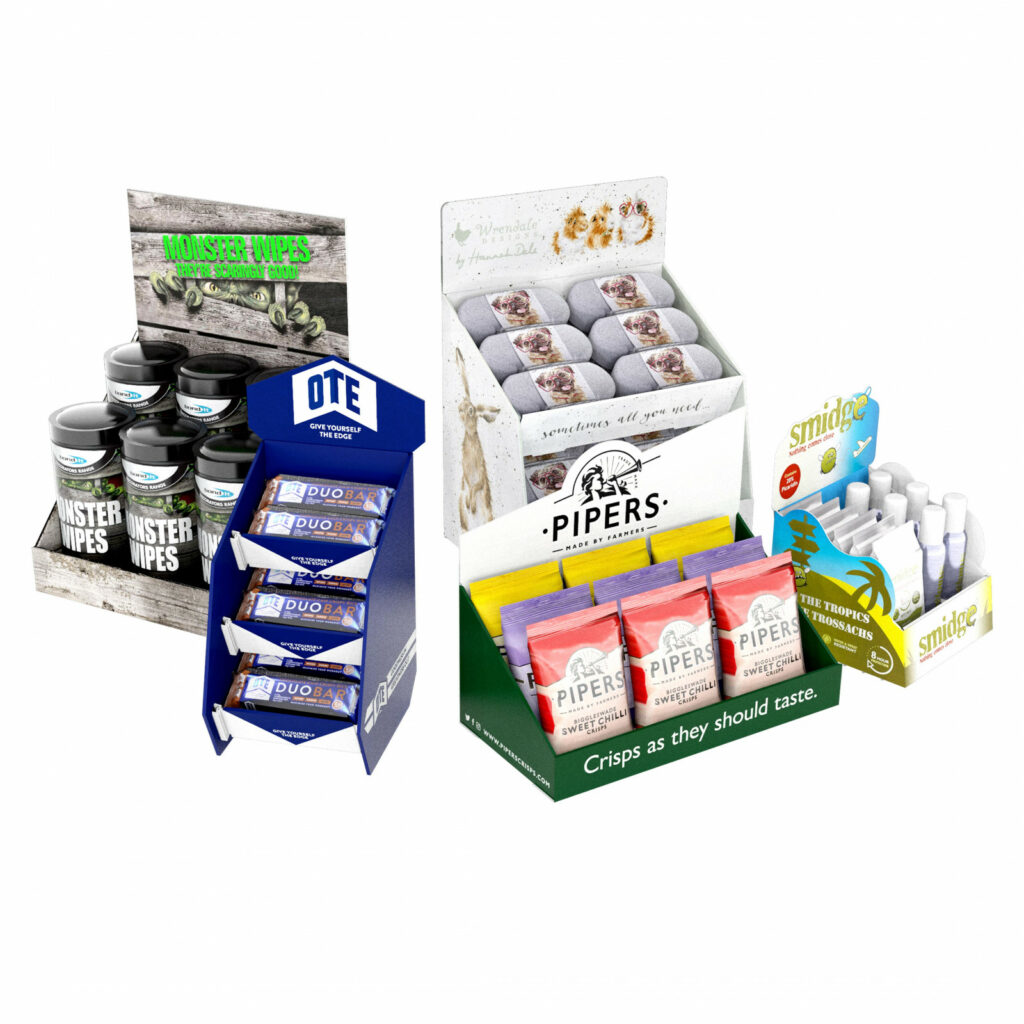 Counter Display Unit (CDU)
Point of sale is a great place to influence impulse buys, and CDU's are ideal for this, particularly when merchandising smaller products. Garthwest will work with you to create eye-catching displays to enhance your product and help increase sales.
Key Benefits of CDU's:
Make a large contribution to in-store sales.
Provide eye-catching designs.
Provides great ROI.
Can help to drive impulse purchases at point of sale.
Variety of structural designs to maximise presentation and stock holding.
Can be supplied flat to minimise transit costs to stores.
Easily assembled and merchandised by shop staff.
Fully recyclable and biodegradable.
This makes CDU's perfect for product launches, as well as seasonal promotions or products. The durable nature of the corrugated material also means they are long-lasting and can be used as a permanent feature in your own or your stockists' retail stores.
Get in touch with your CDU brief today and our in-house design will be happy to help!
Visit our CDU section in our Gallery for more inspiration!