Air pollution has been considered a significant health issue in the UK for a long time, where many areas, including major cities like London & Manchester, are found to be significantly and regularly above legal and recommended levels.
Back in 2017 the Government announced scheme that aims to reduce pollution and make the air cleaner throughout the UK – Clear Air Zones. In simple terms, Clear Air Zones relates to high-polluting vehicles – such as buses, HGV's and taxis – being hit with a daily charge for using certain roads or for entering a particular area, such as a city centre, etc.
In May 2018, the Government issued directives to 33 local authorities requiring them to undertake studies to identify actions to reduce NO2 levels to legal limits.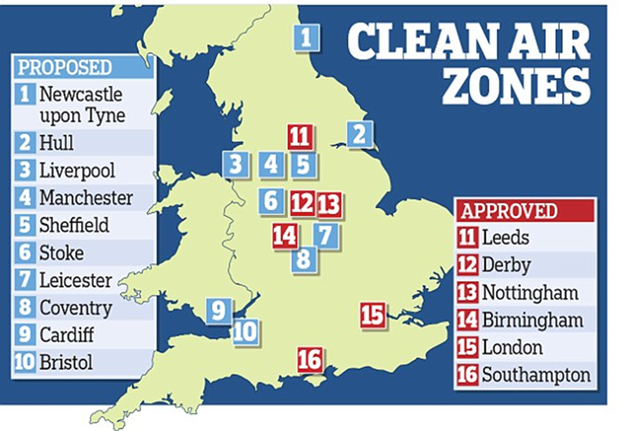 Currently six cities are approved to have the CAZ, amongst which are London, Leeds, Derby, and Nottingham. For example, London already has introduced the scheme where the daily charges for the Low Emission Zone are £200 for lorries and Ultra Low Emission Zone are £100 for lorries and heavier vehicles (over 3.5 tonnes).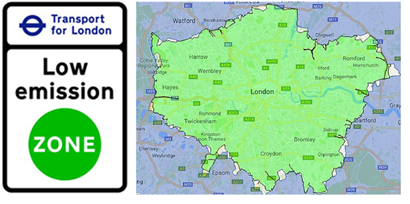 Furthermore, Manchester has a proposal suggesting that non-compliant vehicles would be subject to the daily penalty payments for entering and/or traveling within Greater Manchester from 2021, should a Clean Air Zone be introduced. The charge for HGVs, buses, coaches, etc, will be £100 (from 2021).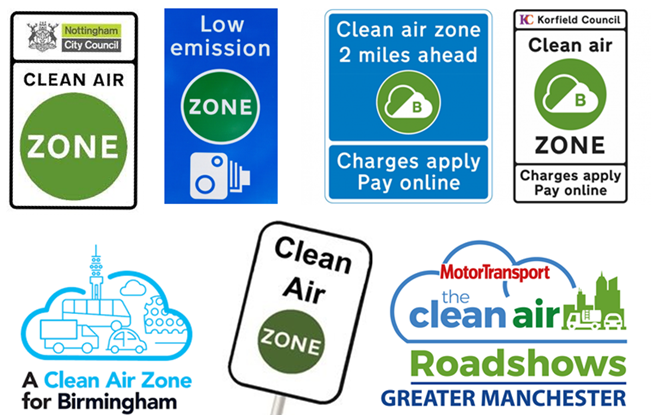 Here at Garthwest, we are always greatly committed towards protecting the environment, aiming to manufacture and deliver all our goods in the most sustainable way, therefore, all our vehicles meet the standards for low emission (Euro VI) and are also exempt from charges for CAZ.
Sustainability should be an everyday task, whether as an individual or as an organisation, our aim towards saving the planet and providing better environment for our society can include initiatives such as recycling & reusing, cycling to work, sustainable energy consumption and many more; the choice is in your hands.
For advice on sustainable product packaging and supply chain, please get in touch and our team of experts will help you taking into account all the factors of your case.