Gareth Southgate's men have shown us during this campaign that hard work, determination and creativity can make a team that is a match for anyone in the world. At Garthwest, we believe in the same team mentality, having designed, supplied and manufactured corrugated products for over 50 years.
In light of all the excitement and anticipation of the World Cup, our expert designers put their creativity to the test and designed a World Cup trophy completely made out of corrugated board. Everybody in the office watched in awe when the completed, glimmering sample was printed and cut out in our CAD suite, after persistent attempts at perfecting the trophy's design and durability, even down to its final glue flap.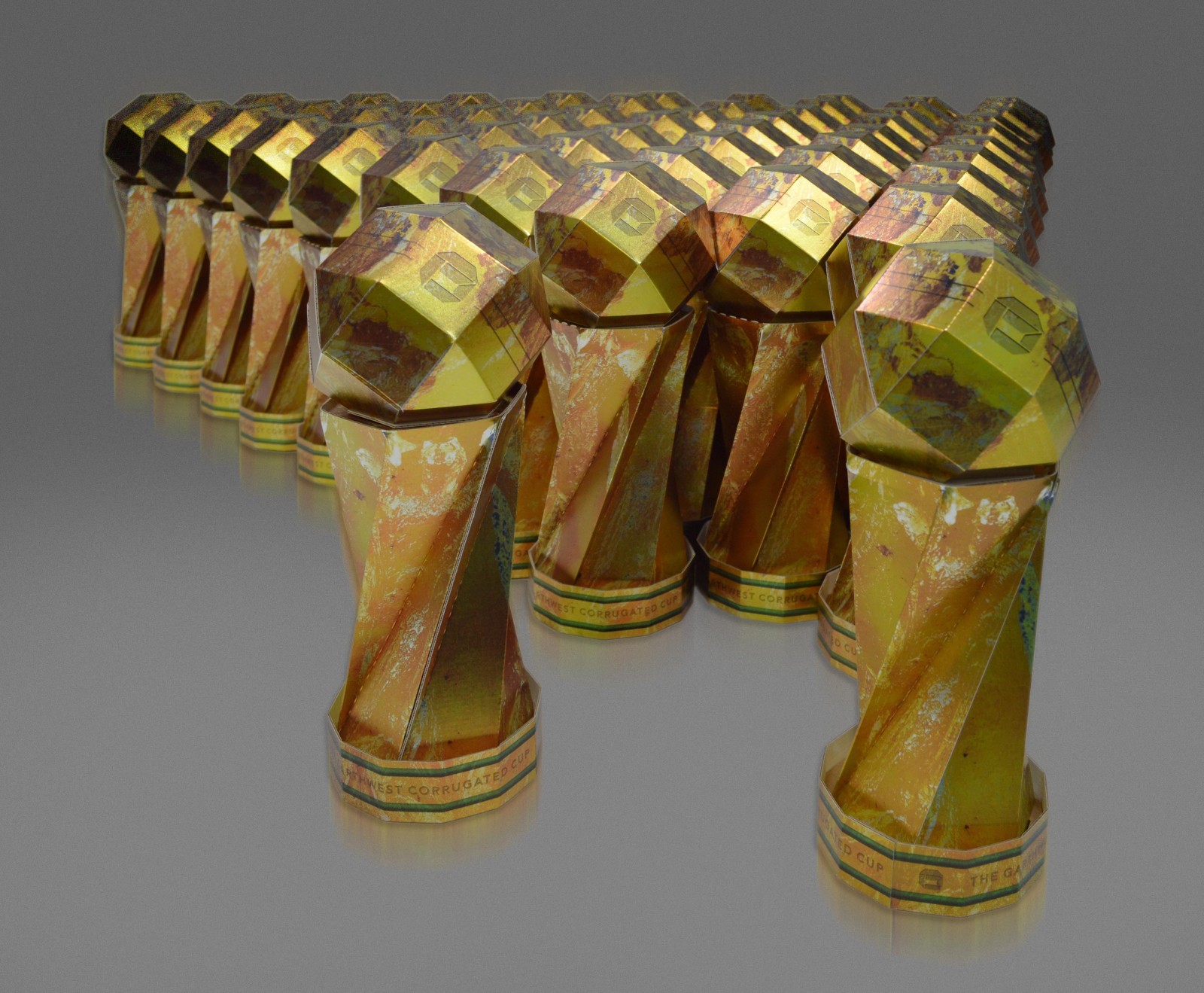 As part of a stirring mail out campaign, we gifted a corrugated World Cup trophy to multiple fellow businesses to share our excitement for the team's achievement and showcase our wide range of design capabilities.
Alongside our #gogreenstayblue Cardboard Alternative campaign, these trophies have proven that cardboard is in fact incredibly versatile and can be manipulated and utilised to create countless products that may never have been considered to be manufactured out of corrugated board.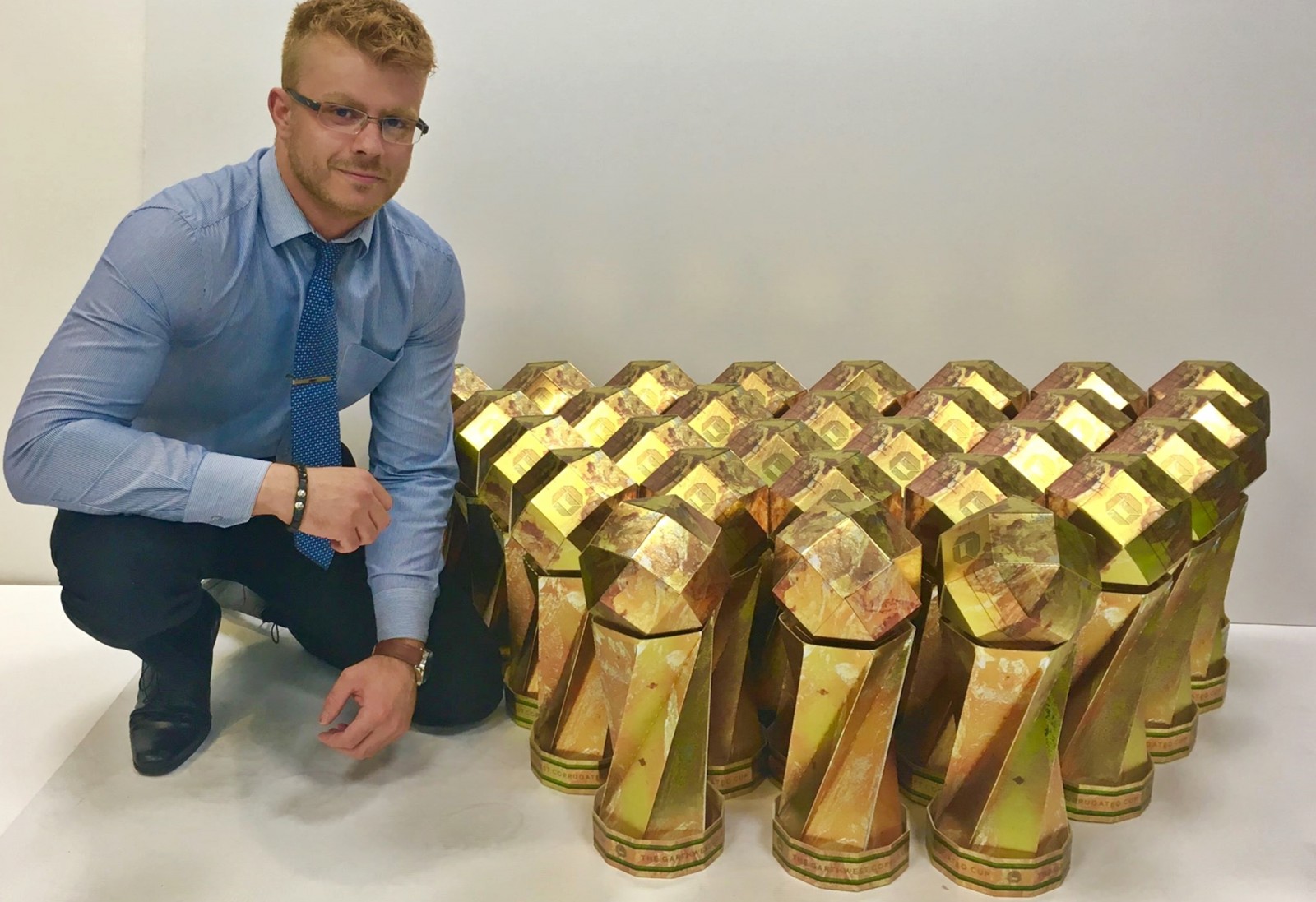 So, don't pay the penalty of other uninspiring suppliers! Contact us today with your enquiry, and allow our team to create a bespoke design for you that will serve to protect and transfer your quality products safely, and deliver the flare and market awareness your brand deserves.