It has now been several months since the UK and the rest of the world has been faced with COVID-19 and has had to learn ways to deal with it, research how to prevent it and learn to live with this life-threatening virus.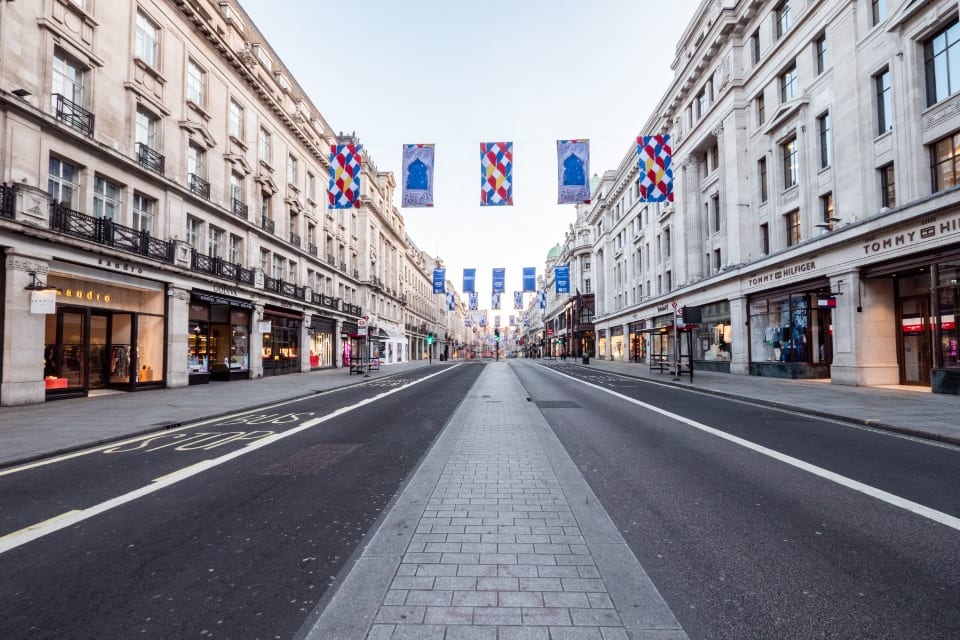 Many countries around the globe, including the UK, implemented a variety of strategies and campaigns for the prevention of transmitting the deadly virus, including introducing country lockdowns. The prime measures for stopping the virus transmission were announced to be hand washing & social distancing, which proved to work, as ever since the introduction of these measures within society and its industries, the figures of Coronavirus cases began to decrease.
This week, as our government drafted the road map of easing the UK's lockdown and encouraged businesses and their workforce to come back to work, these measures are still very relevant and every responsible employer is required to come up with their own suited strategy on how to protect their employees. Continuously following government guidelines as a supplier to key industries, at Garthwest we have worked during the lockdown and have had the time to establish best practices, develop and implement our own personal protective equipment (PPE), aiming to protect our employees and their families.
Here are Garthwest's 3 most effective actions and pieces of personal protective equipment (PPE) that helped us in fighting the transmission of COVID-19 and continue operating:
---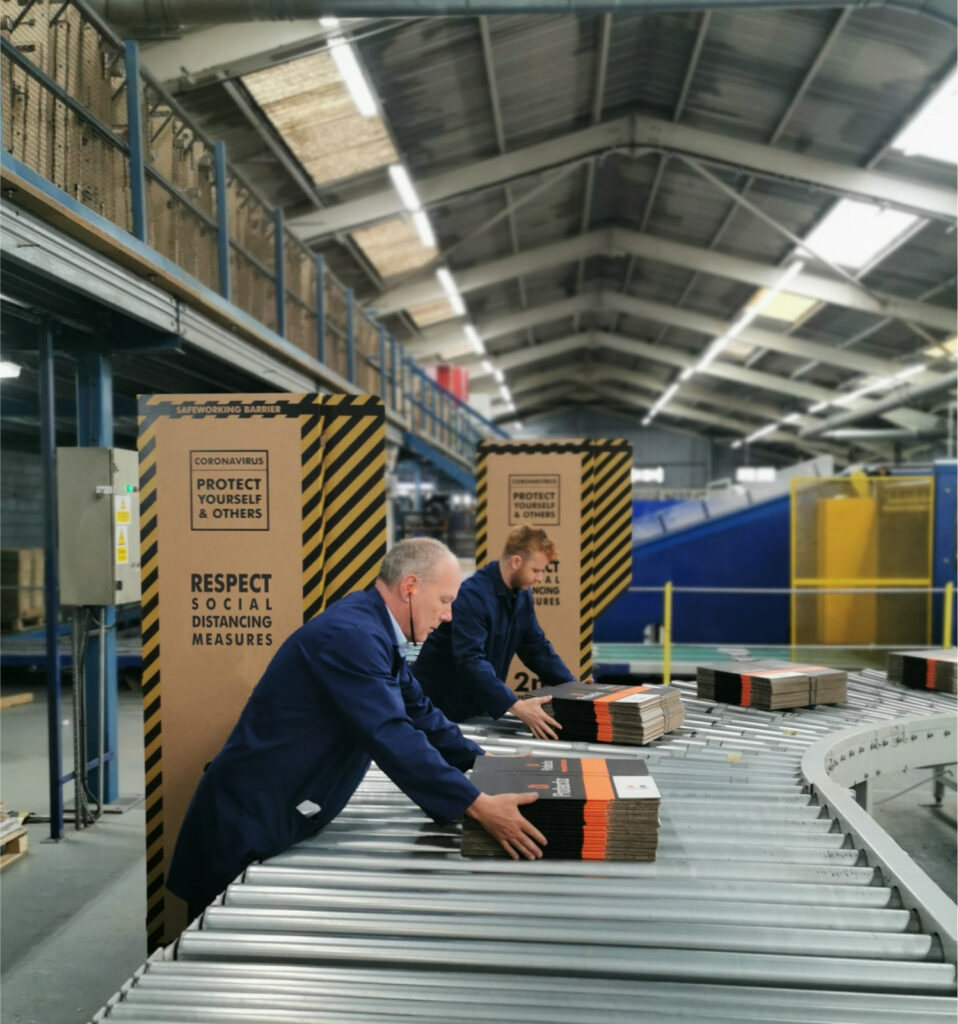 With social distancing as a vital measure this entire time and now more than ever, Garthwest's design team took the time to develop extremely effective pieces of PPE, that virtually promotes the social distancing between work colleagues, both in office spaces and production areas. Our social distancing screens work as dividers between the workforce physically outlining and setting the distance between the colleagues. Very sturdy, but lightweight, the corrugated carboard dividers not only physically promote the distance, but also visually remind colleagues that we need to remain vigilant in order to prevent the virus transmission.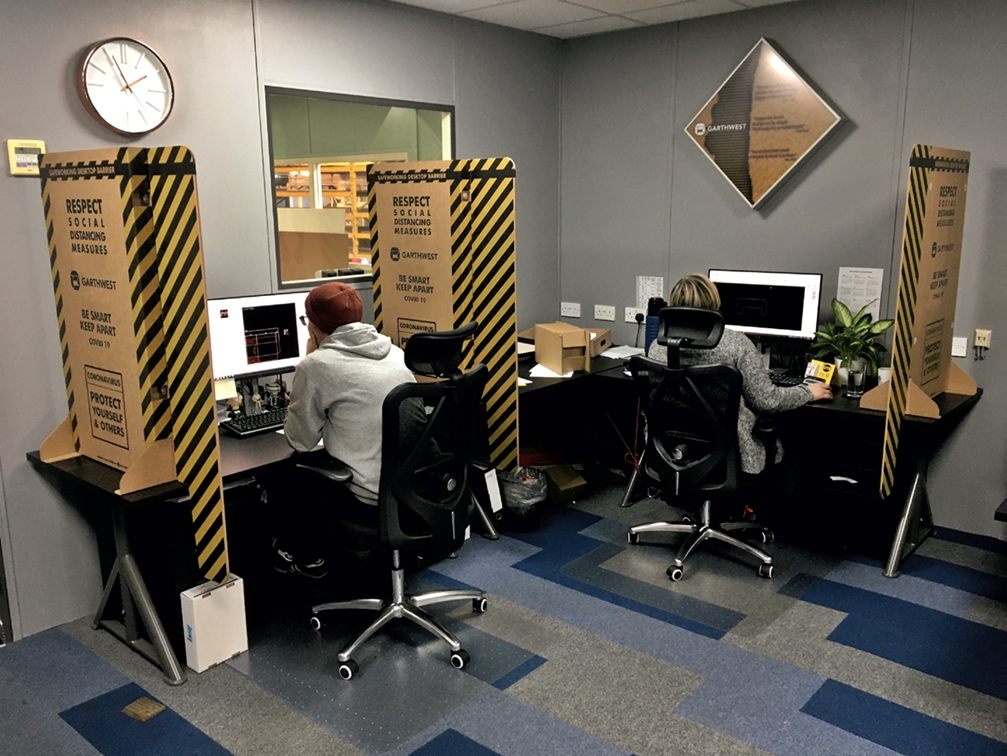 Some of our customers also rolled out the division screens in their offices as well as various production areas recognising the great benefit of actively protecting their employees. A GP surgery decided to use the dividers as information boards to separate patients and inform them at the same time. Fully customisable in terms of artwork, the division stands can be also used to help manage queues, partition areas or any use that could benefit the social distancing measures.
---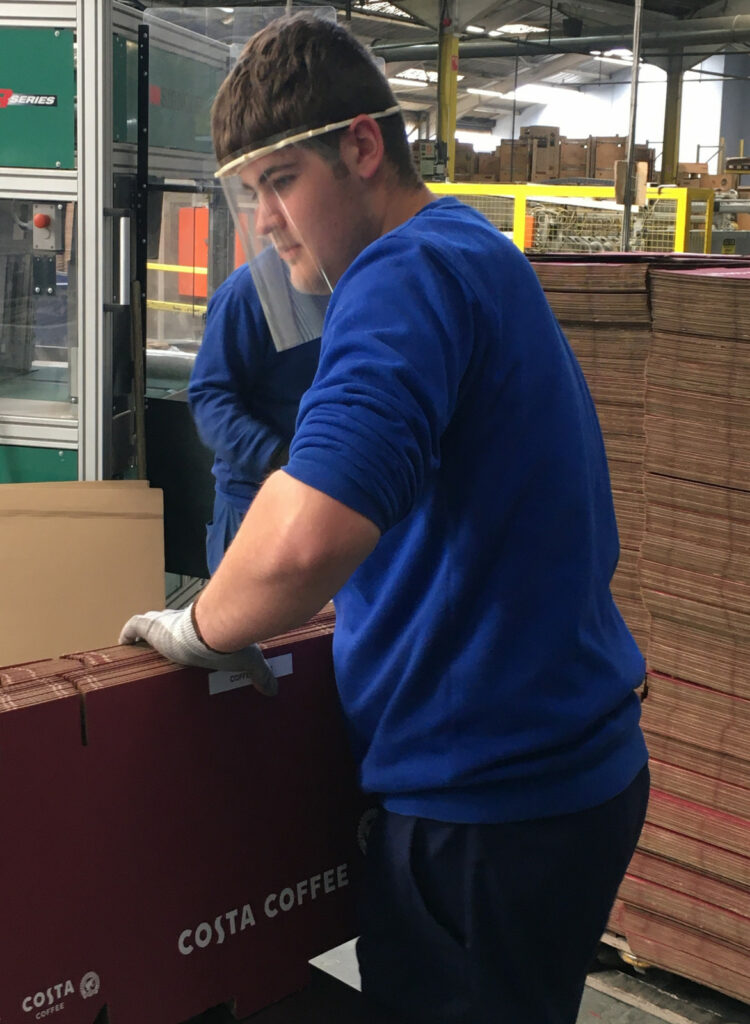 Facemasks, visors, and gloves were some of the initial tools that Garthwest implemented immediately, aiming to protect our employees from the very start of the pandemic, back in March. We have searched, assessed, and sourced the most durable and effective pieces on the market. These were distributed to all teams and colleagues across the company as key workers and have aided in the protection and prevention of any potential spread of the virus.
---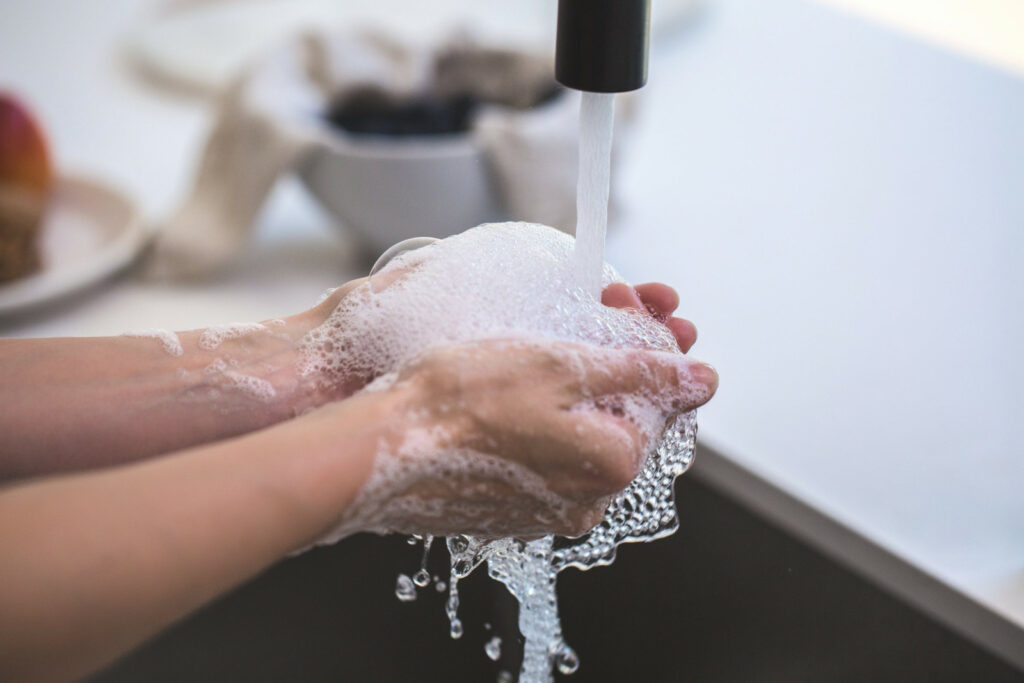 High self-hygiene in terms of frequent hand washing, sneezing and coughing in a tissue that is then instantly binned, alongside signage of government guidelines action taking if symptoms of COVID-19 are displayed, were placed around Garthwest's premises in order to encourage and help our staff to protect themselves and their families.
---
We cannot be more proud of our employees as all the aspects of the protection measures were onboarded with great responsibility and enthusiasm, making the process of getting used to our 'new normal' smoother and supporting the needs of our customers much easier having a healthy workforce on site. Here at Garthwest, we cannot be more pleased with helping our customers, not just with their packaging, but also with trusting our expertise and using our protection dividers.
Let us know if we can help you here!