Schools and their students have undoubtedly been facing a difficult and uncertain time throughout the pandemic, since it took over our world and transformed our 'normal', as we've grown to know it. As schools are preparing to reopen their doors in September and welcome back their students, their pupils' safety and protection is at the top of their priorities.
Throughout the peak of the pandemic, we've seen schools go above and beyond to act strategically, decisively and promptly, to ensure an outstanding level of care for their students and teachers. Although it's not been easy, the safety measures and precautions enrolled have helped in boosting parents' confidence to send their kids back at the start of the new academic year.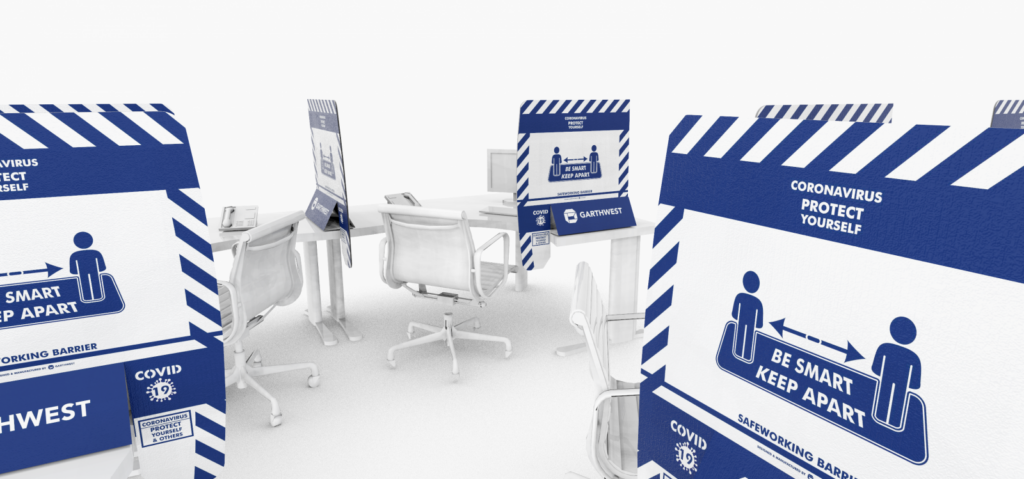 To play our role in ensuring schools can provide a safe and secure teaching environment for their students, we designed and produced our Desktop Barriers that have been offered as part of our Covid Safety Range since the peak of the pandemic in April.
The desktop barriers act as divider screens between the students during class, while they are seated at their desks.
They help schools visually and effectively deliver their safety messages to their students and staff members.
They create the space the pupils need to maintain social distancing measures in the classroom.
Made from corrugated board, these environmentally friendly screens are fully customisable with the individual school's branding and slogans.
To find out more, please drop us a line at info@garthwest.com or call us to speak to one of our helpful team members!