Today's highly competitive market challenges all types and sizes of businesses across various industries. From small and big food and beverage manufacturers, through furniture and equipment makers, right to pharmaceutical and medical suppliers, all having to deal with finding the best way of differentiating and presenting their product in the most competitive and appealing manner.
Fully understanding that product packaging is vital when presenting their product, one of the global leaders in the worldwide healthcare market, focused on the development of world-class branded products that offer high quality solutions for their caregivers and patients, specialising in areas such as Compression Therapy, Wound Care and Orthopaedics came to us for designing a special branded box which is to provide healthcare products to athletes for small wounds and sprains.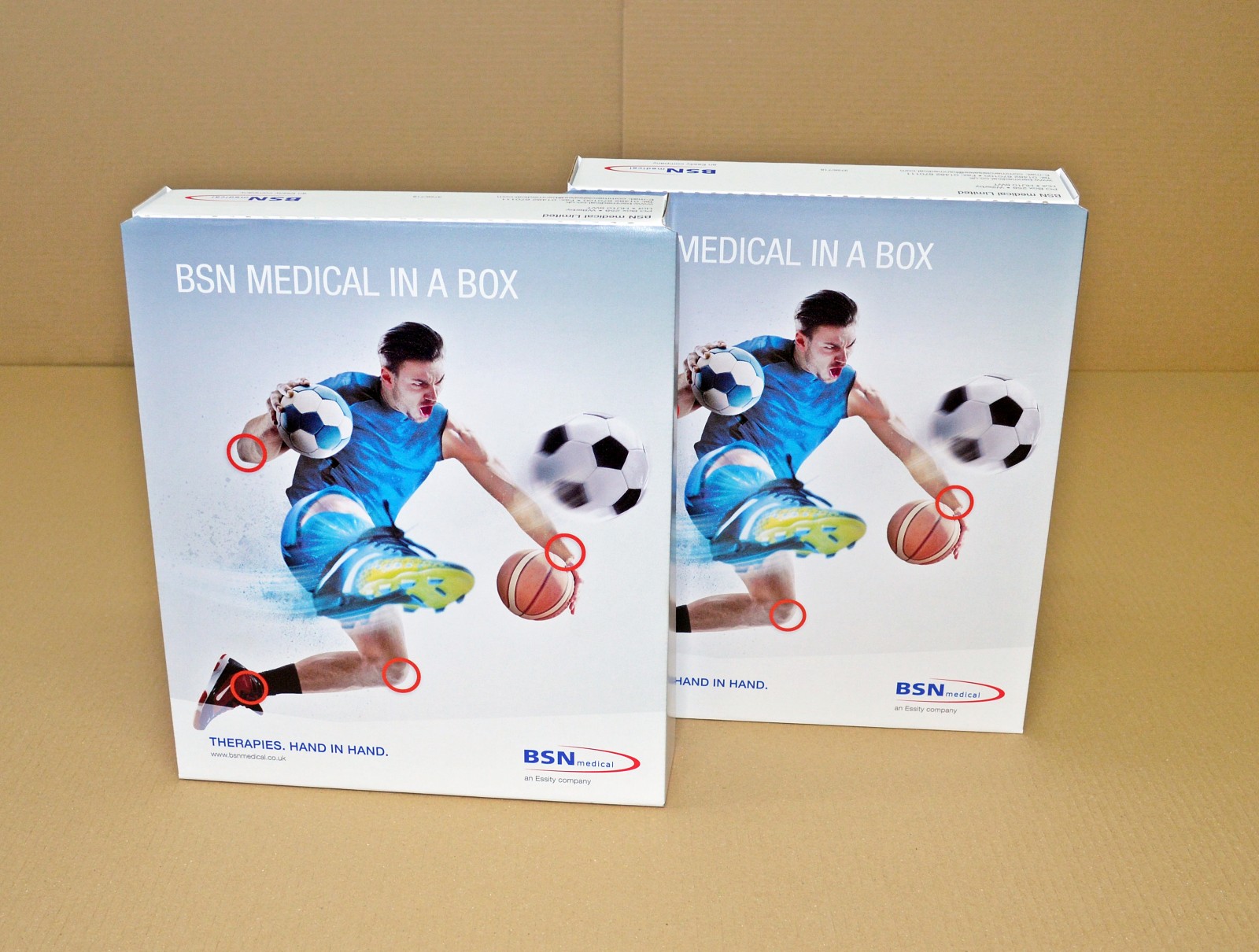 The brand required their elastic adhesive bandages and dressings to be placed symmetrically in a presentation box alongside leaflets and other supporting materials, kindly providing samples of the products to our designers for creating the bespoke box according to the initial brief.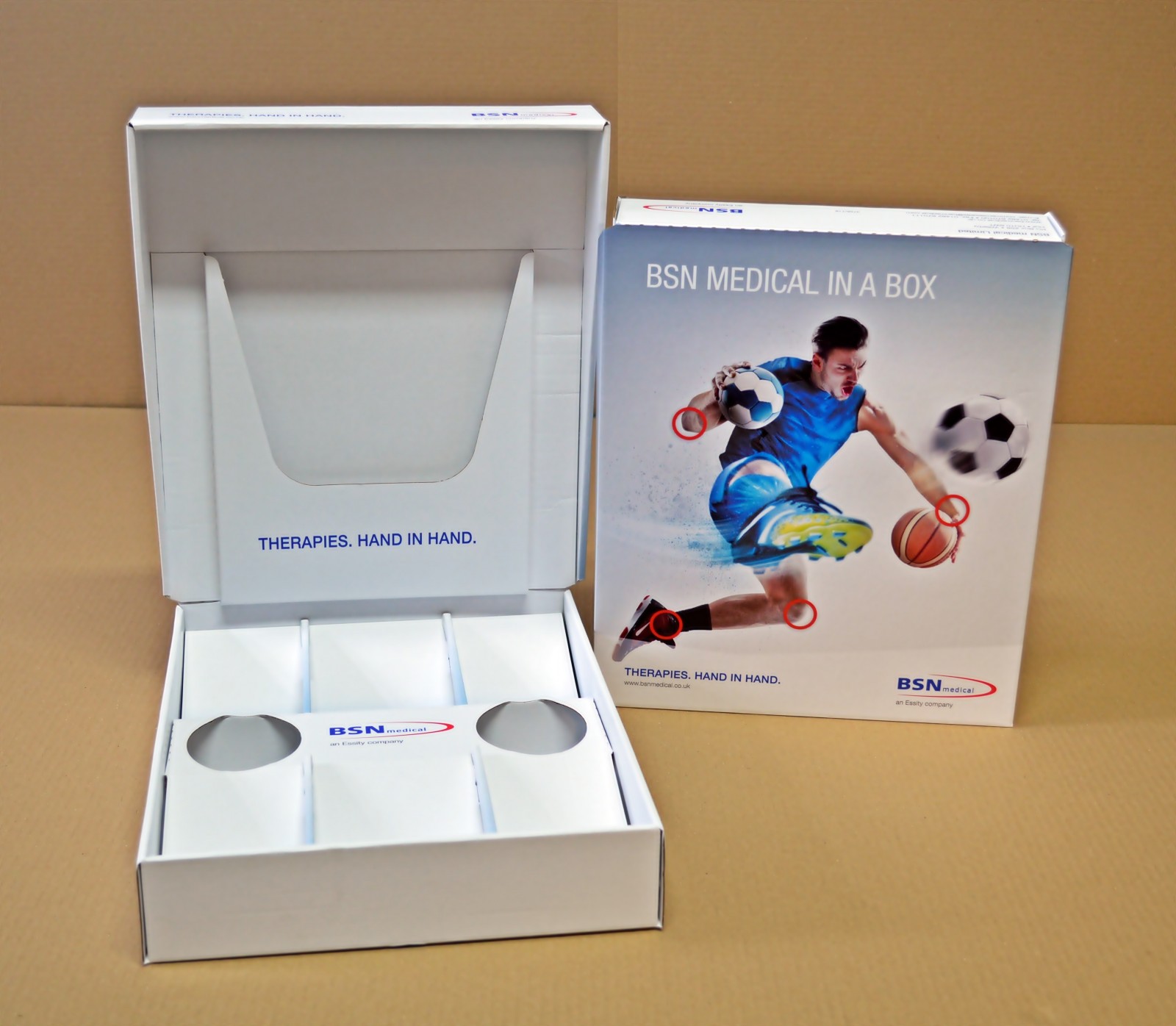 Looking into customer requirements, Garthwest's designers created a bespoke box that presents all of the products proportionally and even designed a bespoke leaflet holder onto the lid of the box to conveniently hold the supporting literature and materials within the box niftily. Digitally-printed, with one of the latest pieces of technology within the field and hand-finished by our production team, the bespoke box design met our customer's requirements and beyond, creating an impactful display of our customers products.
We are up for the next challenge and any creative project that may have landed on your desk today; get in touch and find out how we can help you.