Having over 20 years of experience in the POS design and manufacture industry makes us a desired partner to various brands and products, but what could be a better match than plant-based POS for a plant-based product!
Approached by this fast growing in popularity brand, we had the pleasure to work with them to create and produce a beautiful countertop unit for their plant-based, multivitamin bars launch. After an initial discussion of their marketing objectives related to the unit, targeted retailers, number of products per unit required and so on, our designers proposed two designs to cover various potential distribution and fulfilment arrangements – flat packed and assembled.
Both styles had their advantages and disadvantages, starting from production routes and additional procedures such as gluing and preassembling, through the difference in shipping cost when it comes to distribution to retailers for flat or erected unit as well as added assembly and fulfilment cost against the unit being assembled and filled in store. Both concepts' prototypes were presented to the client and all advantages and disadvantages discussed in dept in order for our client to make an informed decision and ultimately get the best solution that suits their needs. No doubt, the flat packed concept was the winner, delivering cost efficiency along the way; with no additional production processes involved, minimum shipping cost achieved, no distribution fulfilment required but supplied and fulfilled by the retailer.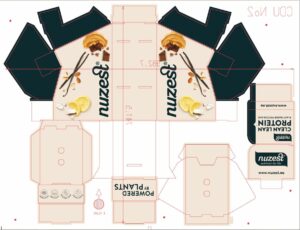 The well-thought-out structure of the unit brought some great benefits such as speedy assembly that could be performed by the retail staff, allowing easy placement of two SRPs that go straight on the shelves of the unit, displaying 24 bars perfectly with easy access to the customer to grab and go.  Adding up some fantastic graphics such as branding, product attributes and visuals of the ingredients, all digitally printed, we have had a completed look of the unit in a stylish and brand consistent way ready for the product launch.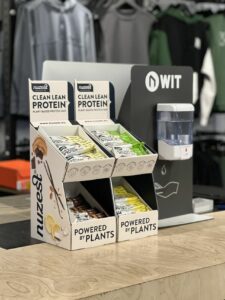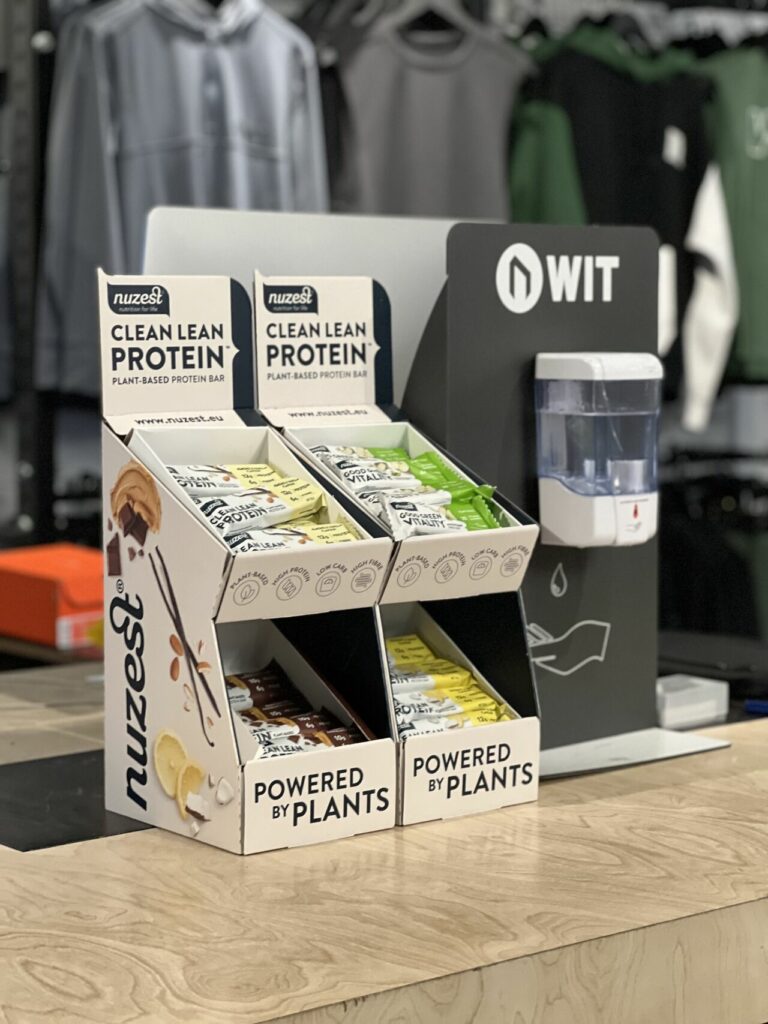 At the final stage, we have supplied a fully printed mock up sample so our client can be 100% confident of their choice, the sign off didn't wait.
If you have an upcoming product launch or just looking to boost your existing product sales, get in touch, our team is here to create the best solution to your need.