Hull's Amy Johnson Festival was cultural celebration of the life and achievements of Amy Johnson, CBE, the record-breaking Hull-born aviator and first woman to fly solo from the UK to Australia in 1930. Held from July to September 2016 to mark the 75th anniversary of her death, Garthwest were involved in an art installation that contributed to honouring her achievements and cultural heritage.
5000 painted cardboard Tiger Moth planes

Central to the festival was "A Moth For Amy", a moth trail for which large decorated moth sculptures were nestled around our city. To compliment this artistic dedication, Garthwest wanted to collaborate with the festival team to find a way to combine education, art and Amy's fascinating history.
It was decided to create an installation of die-cut tiger moth planes, made from cardboard and produced by Garthwest at our factory in Hull. The moths could then be individually decorated by young local residents and suspended from the ceiling, as if in mid flight.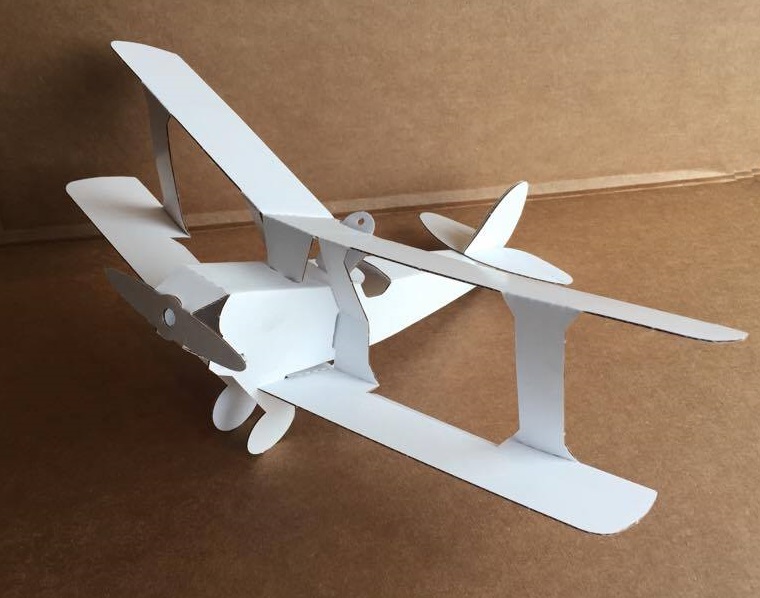 Making the vision a reality
Our production is generally set up to handle large volume fabrication of point of purchase units. The majority of the time these are produced to support supermarket consumables, and although we manufacture all shapes and styles they are generally made to be substantial, durable and have few small parts.  The tiger moth planes were totally different and presented quite a challenge!
For the next few weeks, a special project team (our lead designer, head engineer and our creative production manager) worked closely on the design and production of the planes. After many moth aviation incidents and adaptation of the design, a perfect model was created. The 5,000 planes were carefully gathered for their anticipated delivery to schools throughout Hull.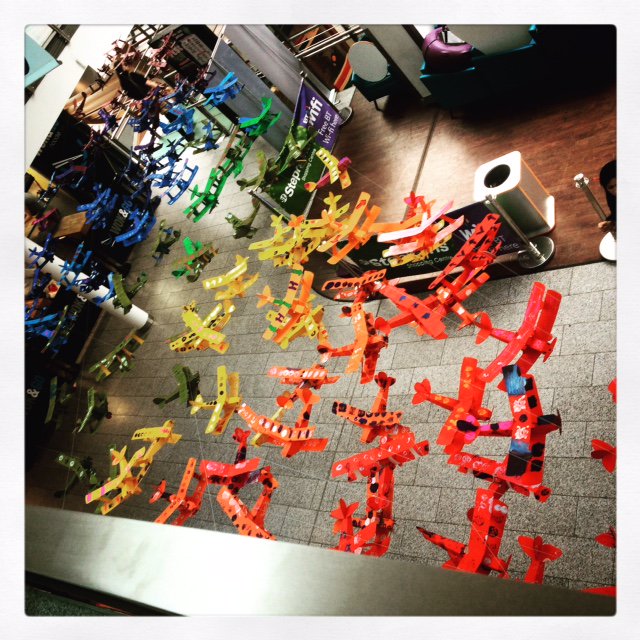 Miniature models of Amy's tiger moth plane were delivered to local schools in kit form for children to paint and build, then displayed around the city centre.