The aesthetic treatments industry is booming with various products and services on offer to beauty enhancement seekers, from hair and skin interventions through a range of face and body augmentations. As a packaging manufacturer, we are regularly approached to create packaging for products related to this ever-growing market and we have fully enjoyed developing packaging concepts for products like facial massagers and tools, cosmetics, hair extensions and so on. One of our most recent projects was developing packaging design for an eyelash training mannequin – a revolutionary product that aims towards helping eyelash technicians to learn and develop their skills without relying on real models – free to use it anywhere and anytime.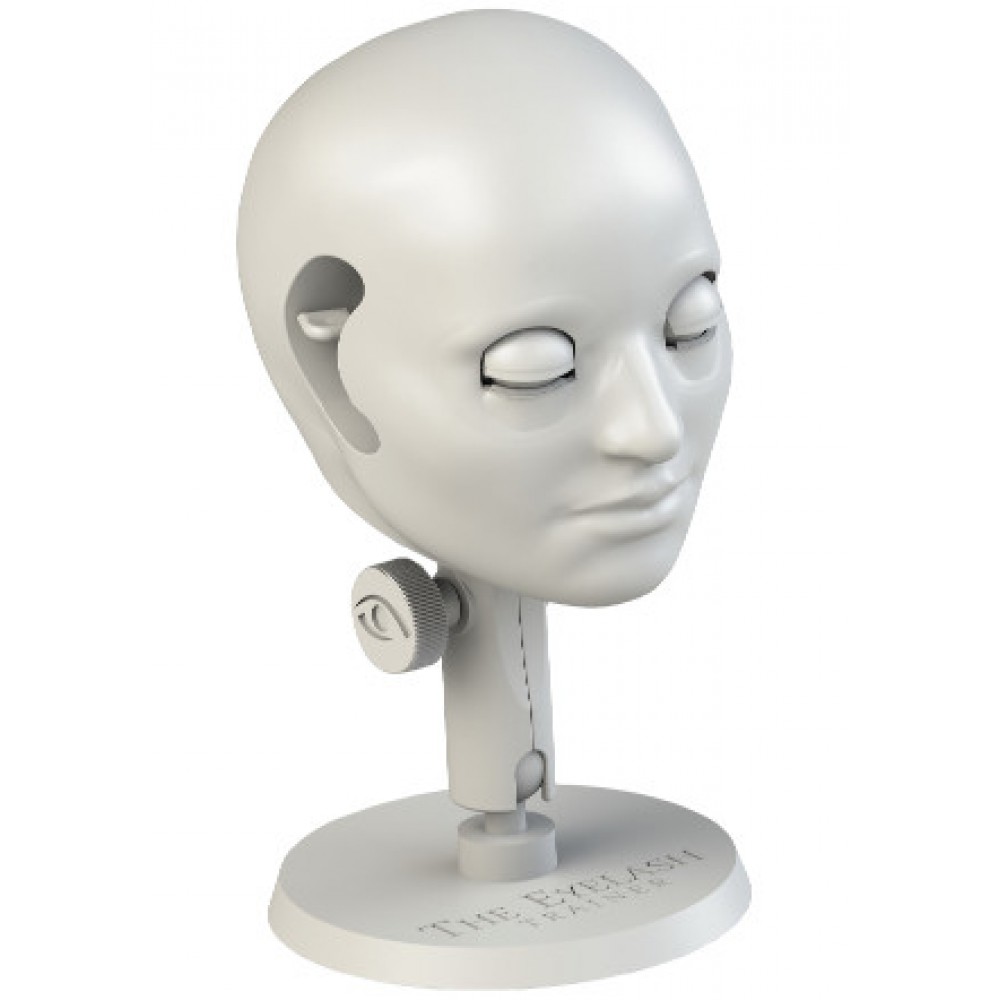 After a phone call and a short brief from the client, we received the product. Our designers had to come up with a concept that keeps the mannequin steady and protected whilst displaying elegantly all the available features of the product- beauty technicians value beautiful presentation more than anyone else (part of the job)!
Looking precisely at all details and features on the mannequin head our designers created appropriately shaped and sized box that supported the weight considered every aspect of the product distribution and handling. The secound part of this project was designing a fitment insert that accommodated each part and feature of the head, the insert was created of rigid cardboard material so it can keep the head and its features safely in place and away of the sides of the box in order to prevent a potential damage during transit and for better presentation too.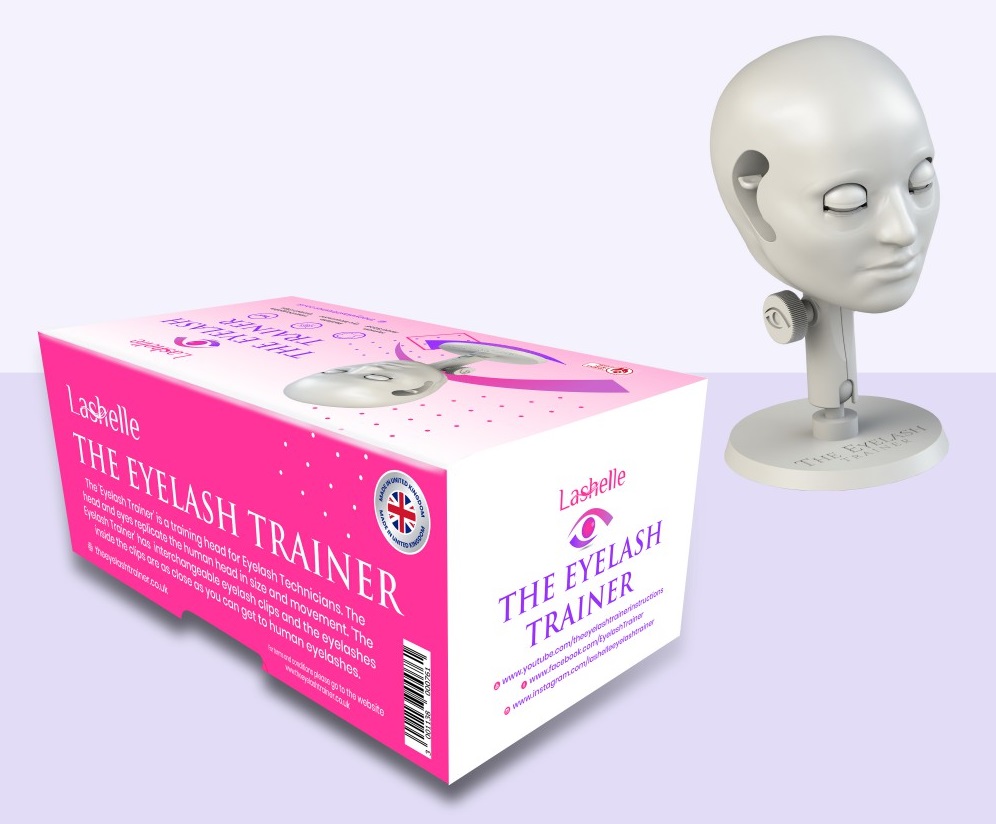 Once the box and inserts were ready, our designers assessed and laid the artwork preparing it for the customer's approval. Due to our client's vibrant branding and colours, high-end printing technique was suggested in order to deliver the desired effect and representation of the artwork. After taking the client through all the details, we produced a printed prototype so they can assess first-hand what we have designed and will manufacture, ensuring our client is 100% happy with the results.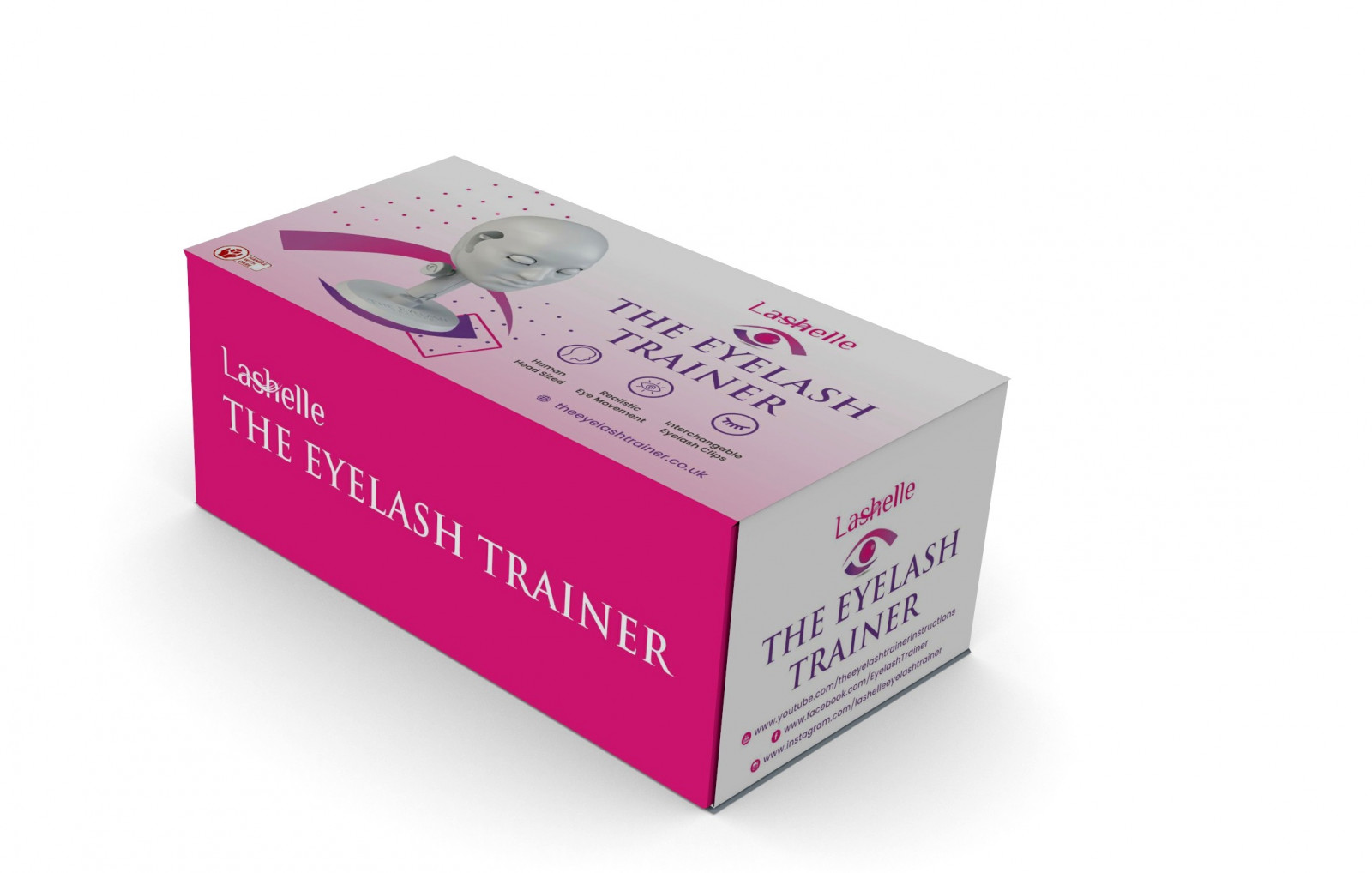 We are very pleased to see that this product is now launched and available for purchase, and our box will be landing on many beauty professionals' doorstep.
If you are launching a product or just need to refresh your packaging, get in touch, we are here to help!