Amidst the uncertainty and change all organisations are currently undergoing, businesses are doing what they can to adhere to Government guidelines and keep their staff and patrons safe. Our Covid-19 new product range of safety barriers and stands has seen a great deal of success since we designed and launched our new portfolio. Businesses have been offered a solution while they prepare their workplaces for the return to normality, with staff and customers' health and hygiene a priority.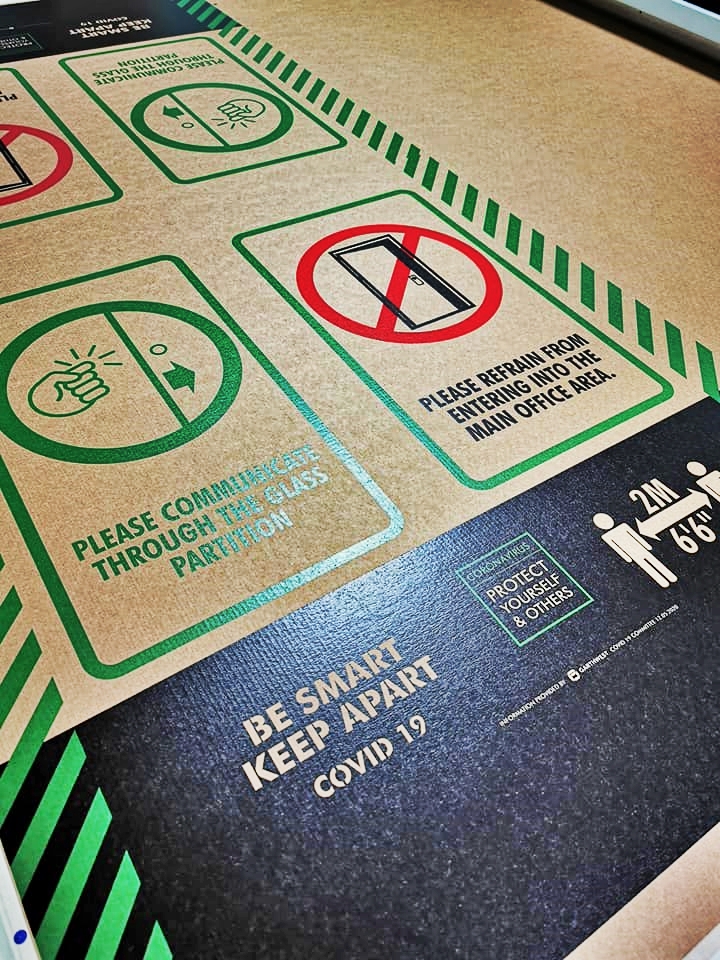 One local GP surgery were struck by our Covid-19 stands and got in touch. They had introduced a new intercom system for incoming patients and needed an impactful way to inform their new patients walking through their doors. The informational stands, as opposed to a sticker or a quick sign on the door, were seen as a manner to professionally notify the patients with a simple message and a friendly image of their GP. The barrier stands were the surgery's perfect solution to apply their intended print onto the panels, with the right imagery and text.
The versatility of our new Covid product range is continuous; they can be used to maintain social distancing between employees in workspaces, remind and inform employees of the new safety guidelines put in place, and display eye-catching and effective graphics and copy.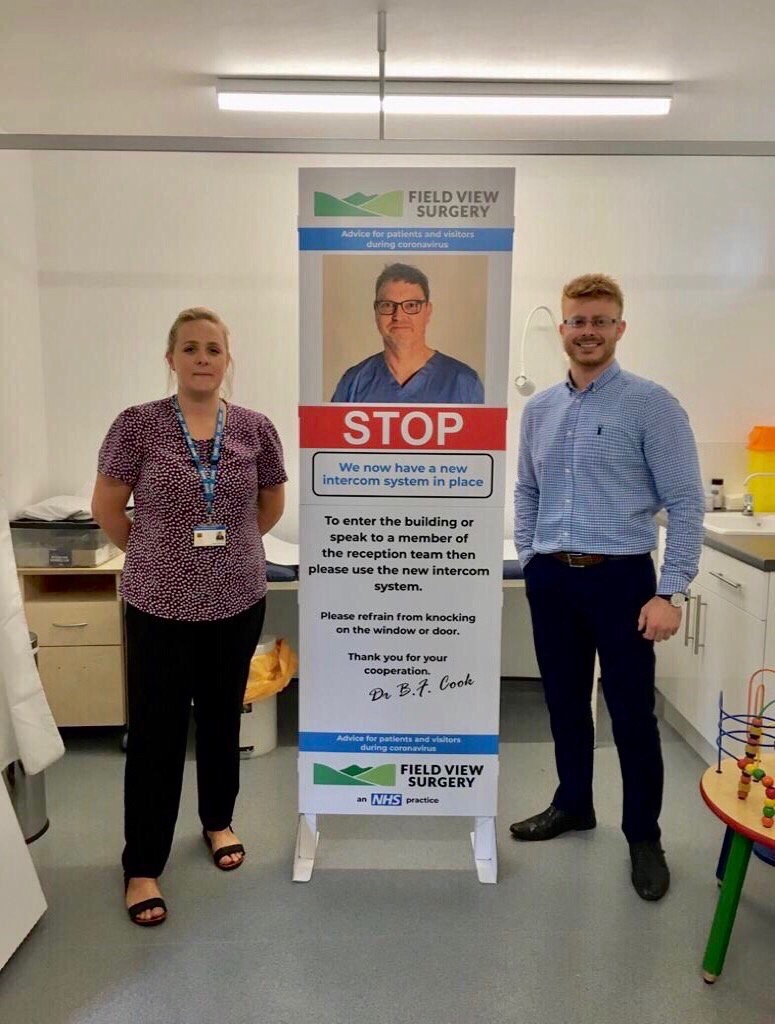 Key Benefits of our Covid-19 Safety Product Range:
The safety barriers and screens are manufactured out of corrugated cardboard and supplied flat-packed, making them easy to assemble and light to manoeuvre into position, but also extremely sturdy and durable.
The ability for all-over print on these units makes these stands truly stand out – we can brand these up for office and retail use, print promotions, or general health information.
Quick turnaround – these units are all manufactured in-house, and we can offer quick delivery all around the UK.
Being manufactured from cardboard, this unit has recycled content and is also easily recyclable.
Leave an enquiry with us today at info@garthwest.com and we'd be delighted to help you!