Here at Garthwest, we are always keen to work with local businesses and organisations, hence why Project 'Veterans Village' became one of the exciting projects that our design team undertook to help local charity in gaining funds for their mission – helping veterans and their families.

Initially, we contacted Hull 4 Heroes as we were greatly impressed by their hard work during the pandemic and wanted to donate cardboard boxes for their food deliveries to the local community in need during this difficult time. After supplying boxes for a few months, Hull 4 Heroes chairman, Paul Matson, shared with us their Project 'Veterans Village' and the need for fundraising promotional material that can help them towards gathering funds from donators for this important project.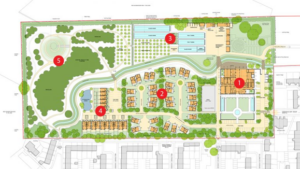 As usual, our design team studied the essence of the Project 'Veteran Village' in order to come up with a concept that is as relevant as possible and represents the project at its best. The idea behind Project 'Veteran Village' is building a housing estate and self-sustaining community that will provide transitional housing, training and support for ex-service personnel and their families. It is planned be a unique place to provide and empower those individuals that may require help when adjusting to civilian life.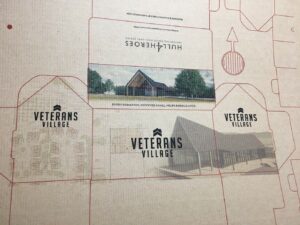 Taking into account every little detail of the idea behind the 'Veteran Village' Project, the concept was born: boxes that are shaped like a house and used like a piggybank, with a diecut slot for money placed on the roof of the house, that will be posted out to donators to place them on their kitchen counters, for example, and gradually make their personal contributions towards building the Veteran's Village.
Once the fundraising concept was designed, our design team worked with Hull 4 Heroes for sorting the required artwork and provided a digitally printed mock-up samples that fully replicated the chosen concept and its artwork. Very pleased with the results of the designed & printed fundraising box, our client proceeded to ordering their first lot and started sending the collection boxes to their supporters and donators right away. Since then, the project has been and continues to be a huge success with exciting future plans.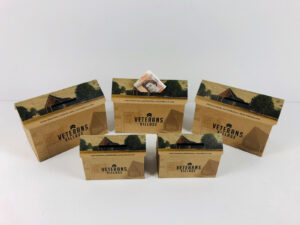 If you have a project in mind and need our help & expertise in designing the right marketing material for you, get in touch, we will be happy to help.