The majority of our customers are market leaders in their field, that clearly know how much it takes to get there as well as how to remain on top, from concrete business strategy, right to creative marketing activities and campaigns, always aiming to succeed and impress.
Recently a client of ours: local, very successful and rapidly growing, white label coffee manufacturer needed our expertise and help to launch a new marketing campaign.
The roastery's marketing team already had the idea that they want to send coffee sachet samples to their current and prospective clients, demonstrating the freshly roasted coffee smell and taste, but they wanted to do it in a creative and different way, not in a jiffy bag, but rather packaging that reflects their brand, aspirations and client's profiles.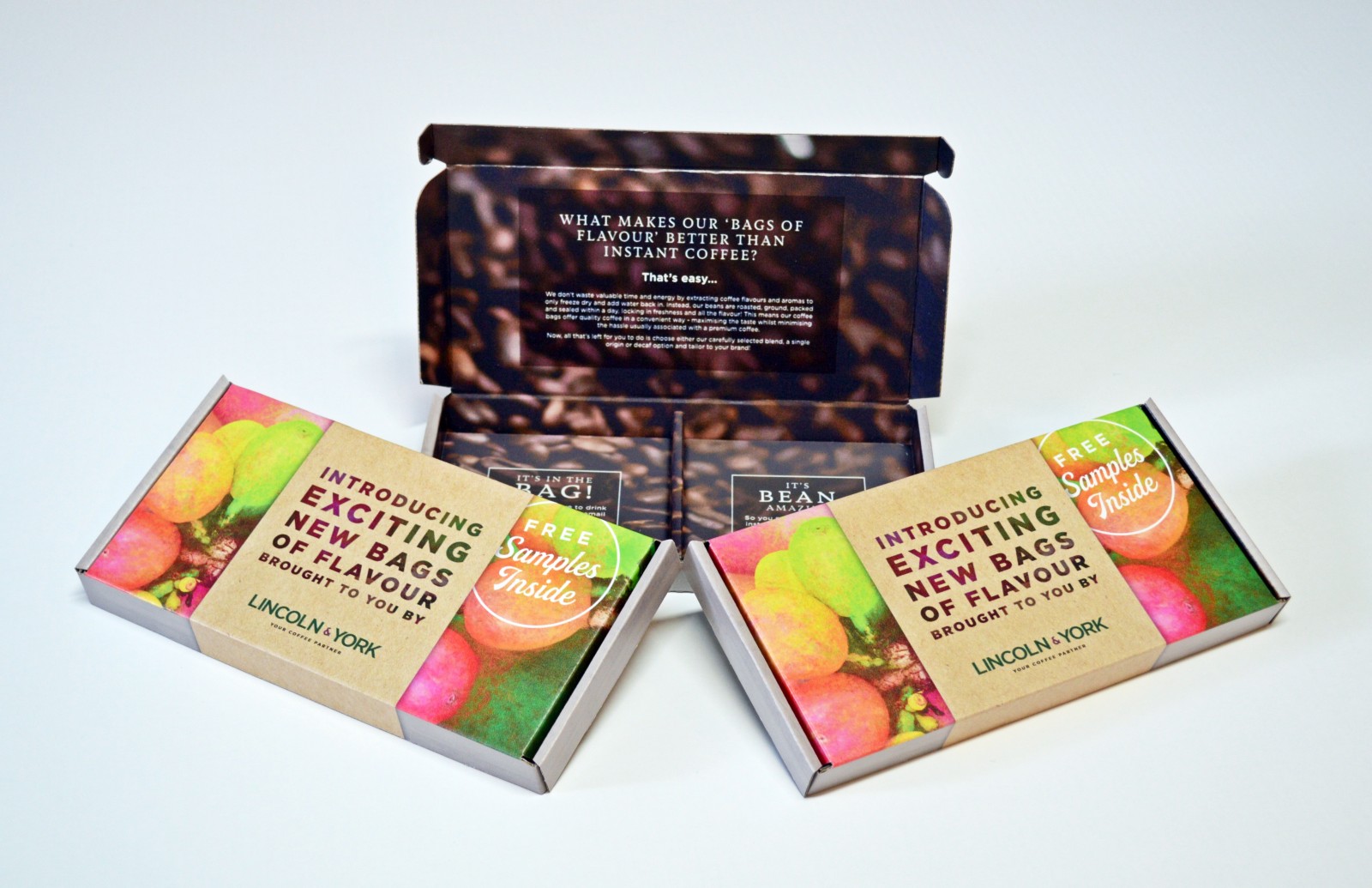 After discussing their idea and understanding their aims and objectives, our team of experienced designers came up with a few suggestions for a presentation box in a couple of different shapes and sizes. Considering the most relevant trends such as customers' unboxing experience in terms of avoiding excess packaging as well as the preferences towards packaging that fits through the letter box so the customer will be able to receive their item even in his/her absence, both Garthwest's in-house design team and our client marketing team agreed on the best possible box design.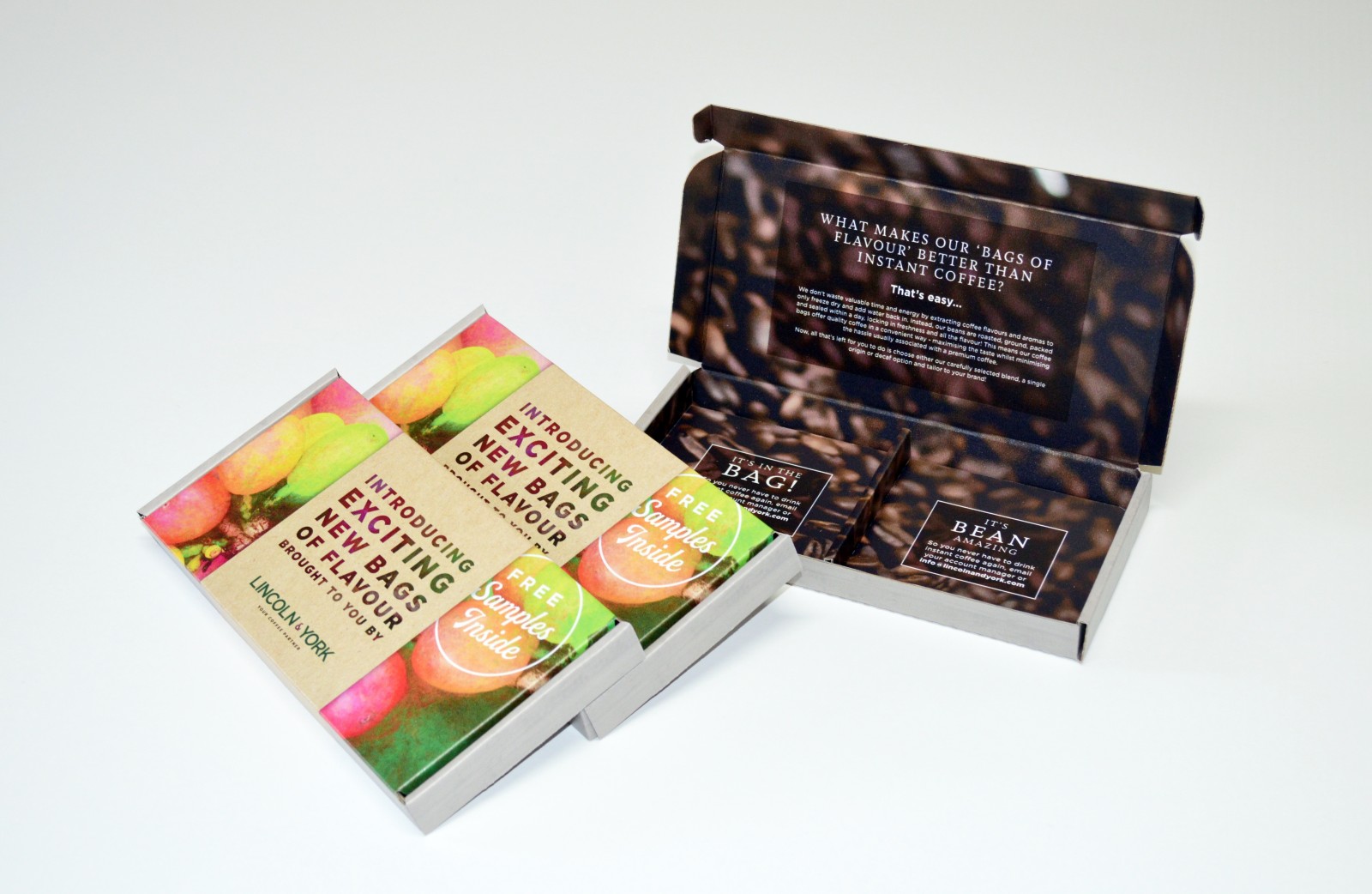 The finalised coffee samples presentation box ticked every box; from size and style right to trendy and sustainable packaging, blending a bespoke packaging design with the power of digital print delivering the desired appeal and creating the impact aimed by our customer. Garthwest's team cannot miss to share that we also enjoyed the freshly roast coffee along the way.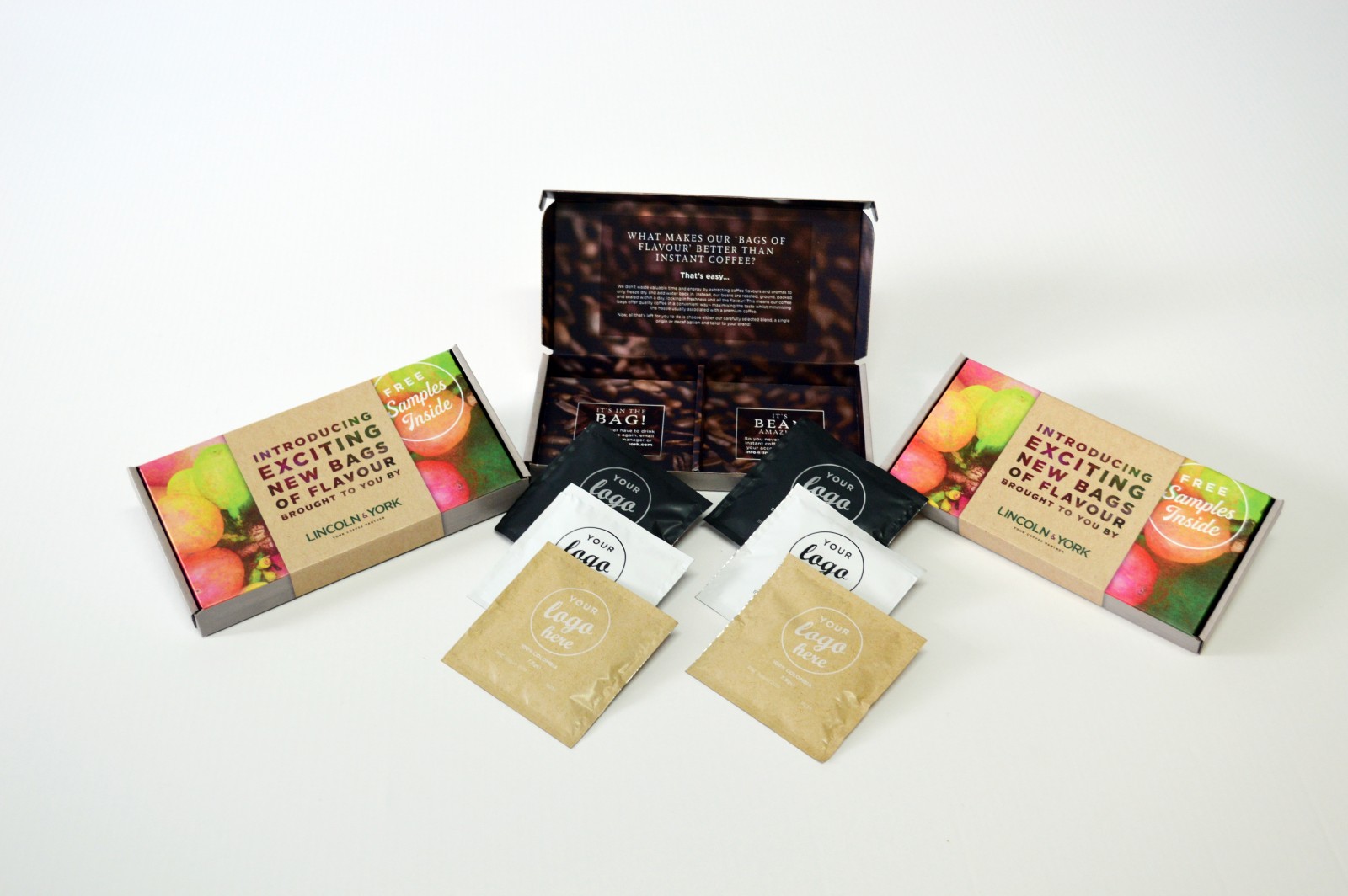 We are now looking forward to the next project that is sure to present itself to us, it could be your product that we are working on to create the ultimate packaging that reflects and promotes it in its best.
Get in touch and discover what our almighty team of designers and cutting-edge equipment can do for you too.