Just in time for Christmas, we had the wonderful pleasure of working on an incredibly exciting project for Where's Wally! Their latest book release is full of Santa's, reindeer, Christmas sweaters and presents, but this time, there's a twist. This book comes with a magic slider tool that is used to improve the search for Wally by lighting items up in the shape of a spotlight and make it a more engaging activity than it already is.
Our beloved, long-standing client got in touch to enquire about replicating this Wally Spotlight Search into a life-size cardboard standee, where children could get the chance to interact with it and search for Wally during the book launch.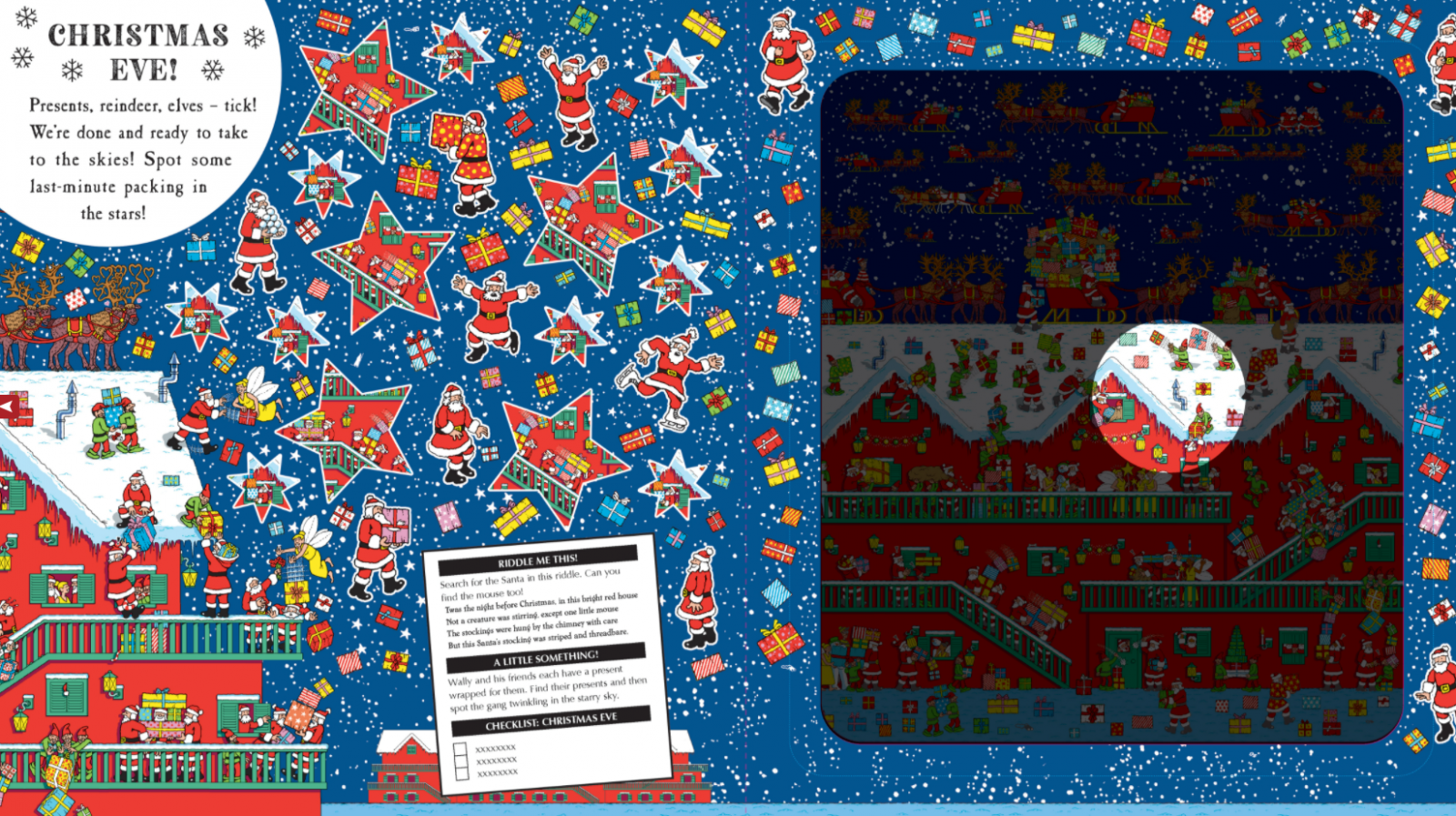 Our experienced team of designers received the brief, rolled up their sleeves and begun their work on proposing concepts for the standee. We needed to ensure it was sturdy enough to be shipped to its destination safely, handled by children, completely made of recyclable material and perfectly resemble the book.
The screen to search for Wally was produced by digitally printing onto biodegradable transparent polypropylene which was carefully placed onto a black printed piece of board. The magic wand would fit through the opening of the screen on the side and create the spotlight effect as it's moved around the background!
The standee was designed with a holster on the side of it for the magic wands to sit it, waiting to be picked up and used for the search. A compartment on the front bottom was created to display the promoted books, which still left plenty of space for artwork and marketing messaging on the unit.
After preparing 3D visuals and plain white prototypes created in our CAD suite, the client approved the final design and artwork layout commenced! The multiple pieces that make up the standee were individually printed on our state-of-the-art digital printed and die cut into shape afterwards. The unit was then glued up and shipped assembled in protective packaging.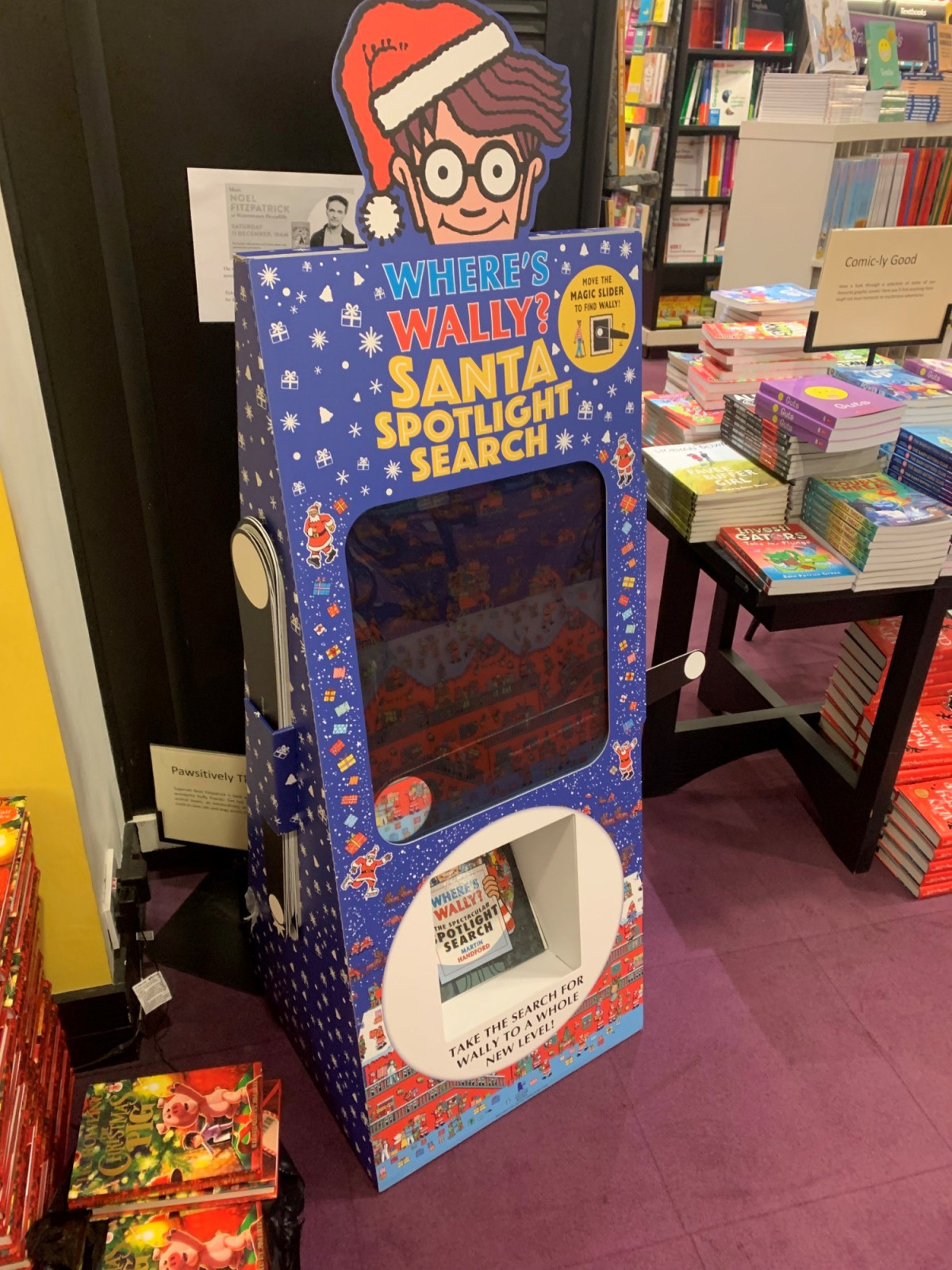 No matter what your promotional cardboard project is or how complicated it may seem, chances are we can bring it to life for you, with decades of experience behind us. Contact our team today and we'll make it happen for you too!