POS or Point of Sale displays are a key tool in driving sales and increasing brand awareness. The psychology of how they work is based around triggering a response to a perceived need in your customer and creating an impulse buy.
Custom POS also introduce or reminds customers of your brand identity. Such an important sales tool needs to be designed and implemented carefully and skillfully to achieve maximum results.
Choosing the Right Type of POS
Point of Sale Displays come in all shapes and sizes, choosing what will best fit your product is key. The correct shape and size can also help with where and how your product is displayed by retailers.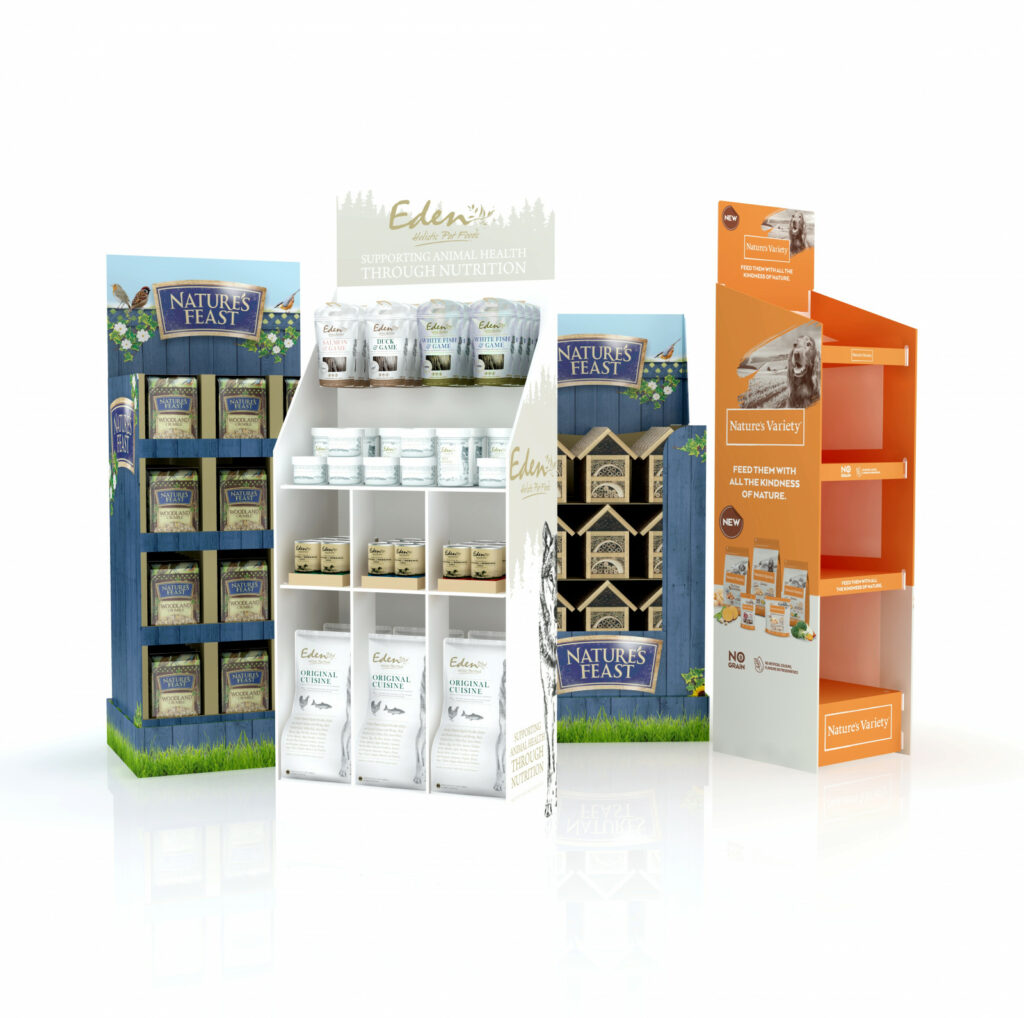 Counter display units (CDU) need to communicate very quickly with your customer. Research shows that 40-80% of purchases come from impulse buys therefore this is one area not to be missed. Point of purchase impulse buys are usually small and lower in price; items easily added to shopping baskets.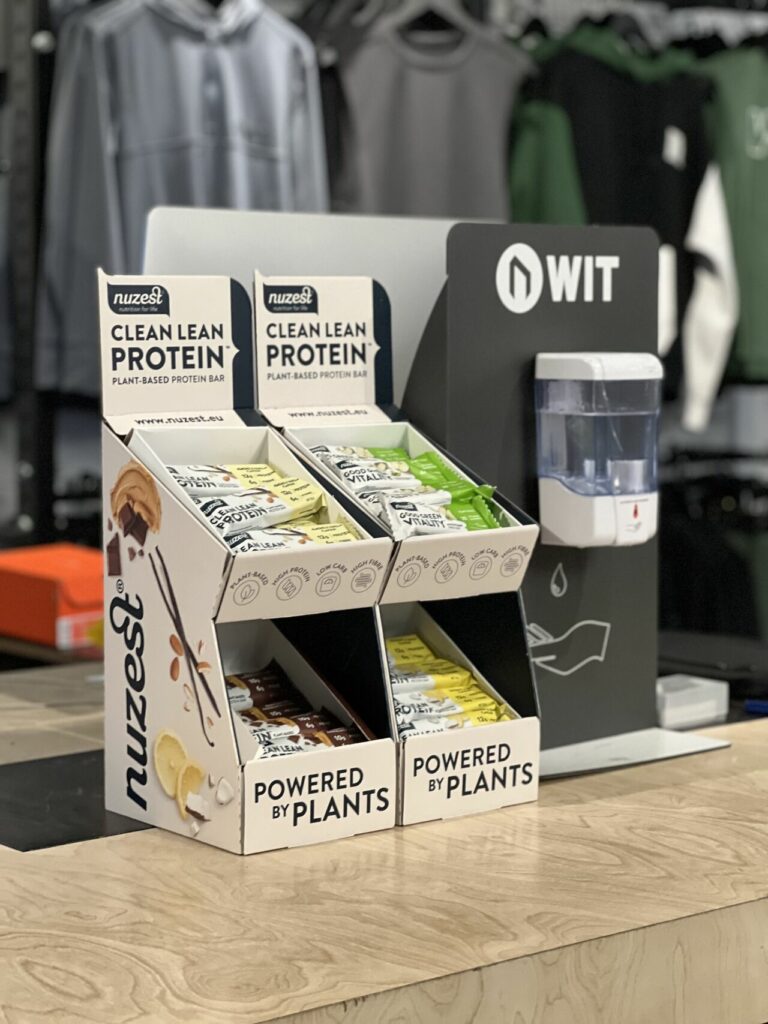 Larger products can still utilise the selling power of POS in pallet display bins and free-standing units, the extra room both accommodating larger products and providing a larger canvas for logos and branding. Good design should ensure your POS makes a visual impact from every angle; visible to approaching customers from every direction, wherever placed on the shop floor.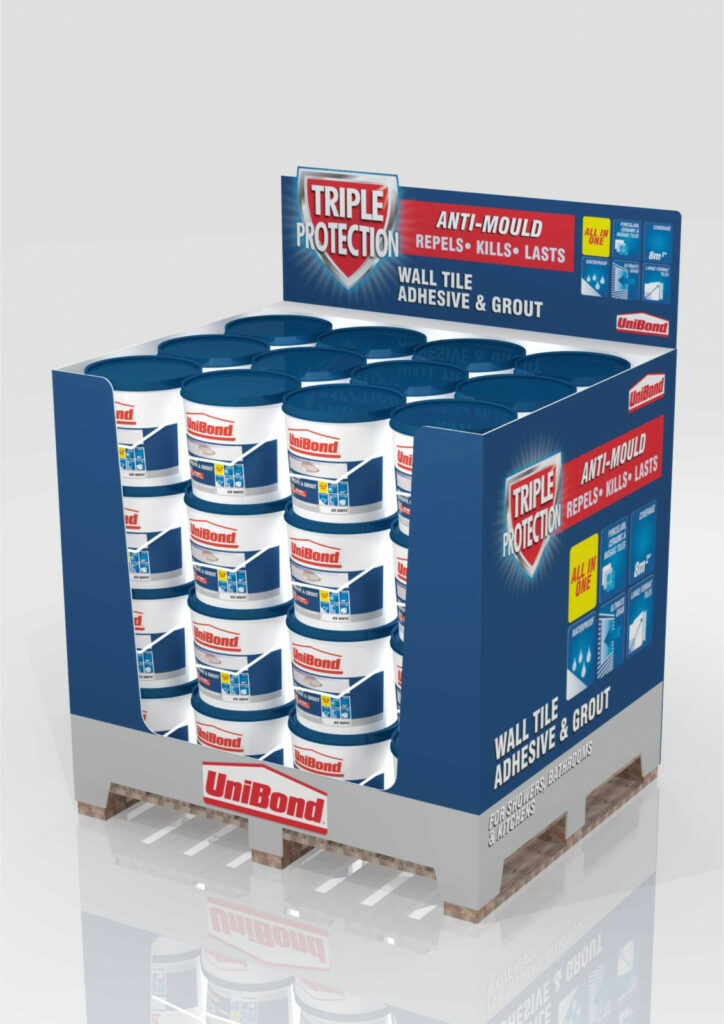 Bespoke POS
Your POS will be competing with other units perhaps even in the same space, so one way to make sure you stand out from your competitors is to invest in bespoke, innovative design.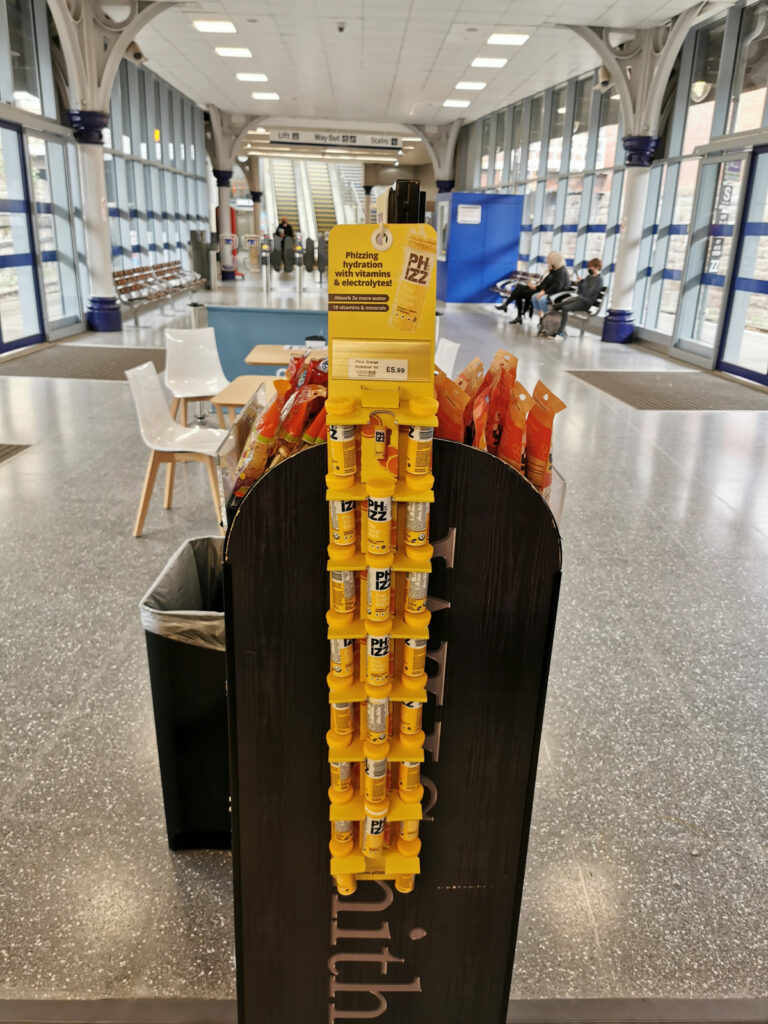 Custom POS can be designed to reflect the look and feel of your product, for example, this free-standing display unit's shape and edges reflect the curved edges of the product – a simple yet highly effective way to stand out from the other straight-edged displays. Is the design of your product something that could be replicated in the design of the POS?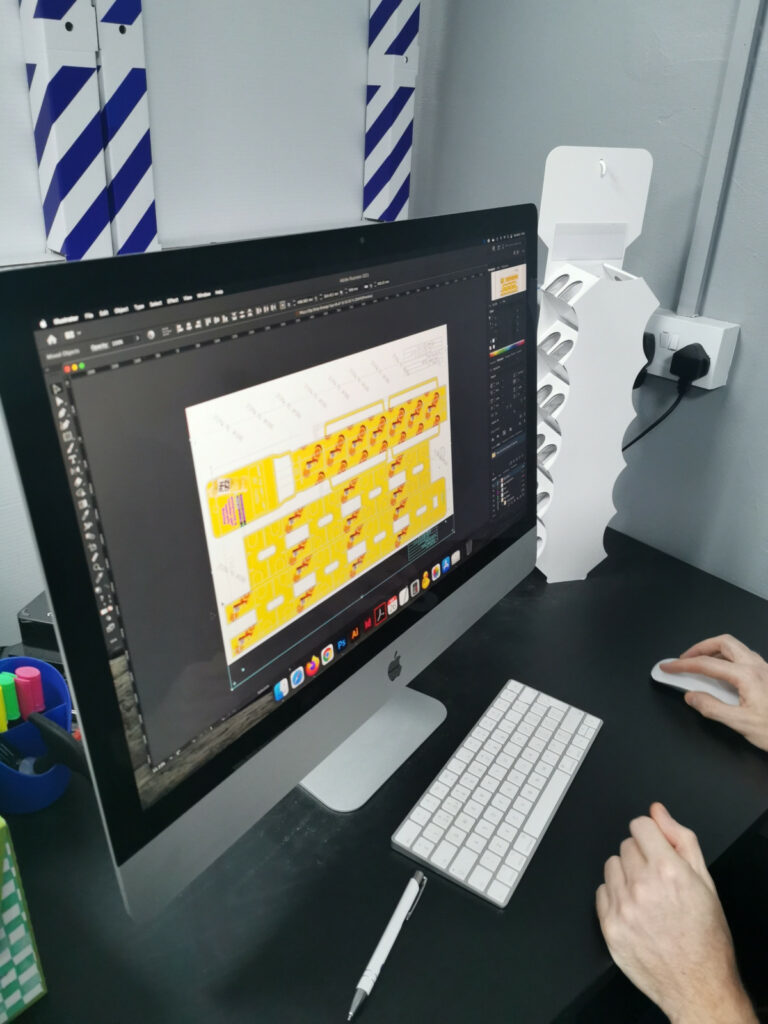 Colour is Key
Your POS needs to be based around your brand and reflect your branding colours and logo and whilst that is obviously a key component in any design there is much more to consider when it comes to choosing a colour scheme for your custom POS.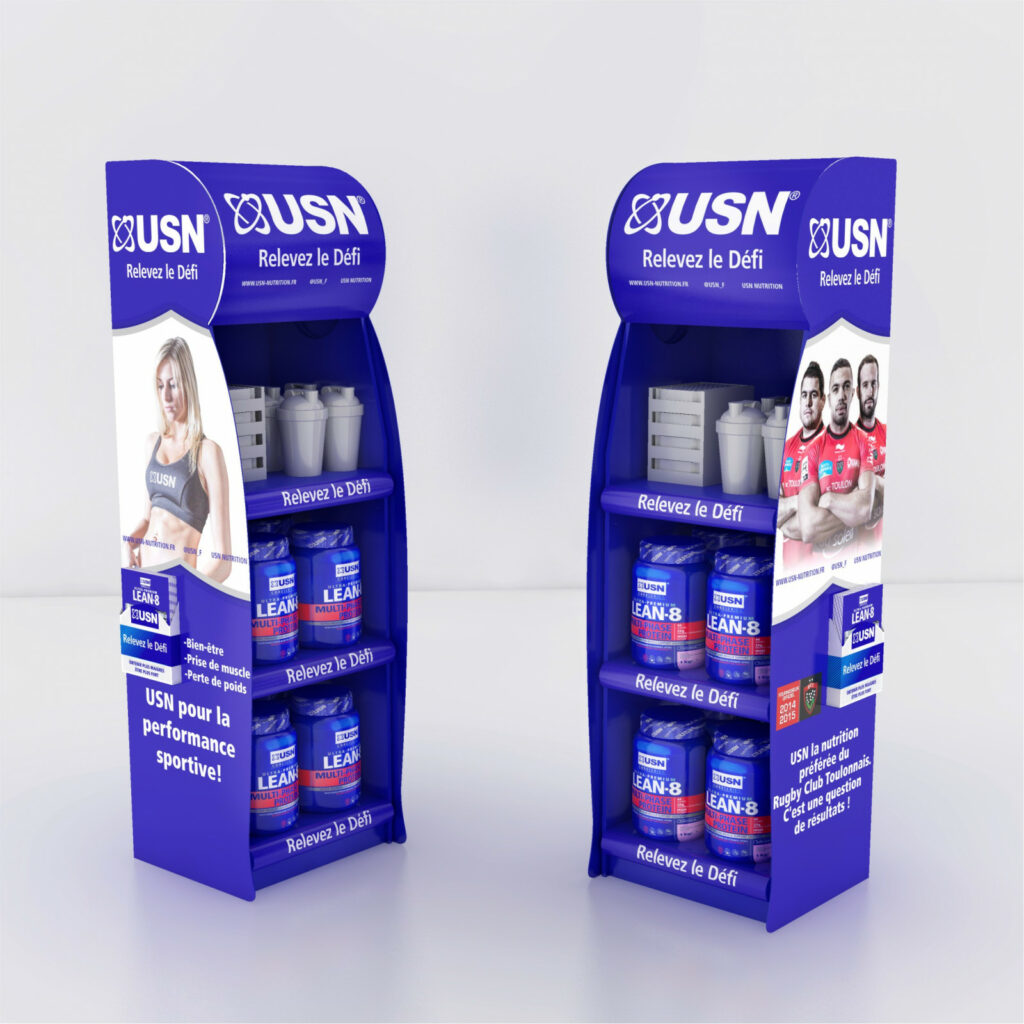 Did you know that research has found 93% of buyers focus on visual appearance with close to 85% claiming that colour is a primary reason for making a purchase!
Colours, used correctly, can remind customers of your brand identity and spark recognition and loyalty from a distance. The same thought and consideration put into creating your logo and brand needs to be considered with POS colour design. What is going to make your logo pop? Which colours are going to prompt customers that they need your product? 

Get In Touch
Finally, it is important to know the UK retail sector has specific rules covering style, size and branding of FSDUs; it is essential to know the specifications covering individual retailers. This is something that our consultants and designers can offer you guidance on when we advise on the suitability of your FSDU unit as well as the design. 
Click here to contact one of our expert team.