Mouth-wateringly delicious. Twenty-four times worth.
We're not lying when we say the most remarkable and truly awe-inspiring things can be designed and produced out of corrugated cardboard. Find out how our designers engineered and custom-designed these incredible advent calendars for a scrumptious little bakery in Beverley.
The bakery owner had a brilliant idea in mind when he first contacted us; he wanted an advent calendar to make available for his clients (and their beloved ones!) that would hold 24 of their homemade cakes for each day leading up to Christmas. From there, our design team got to work and created the concept of the corrugated cardboard calendar; one that comes with 24 little boxes housing each cake, which would sit inside the 24 pockets in the calendar.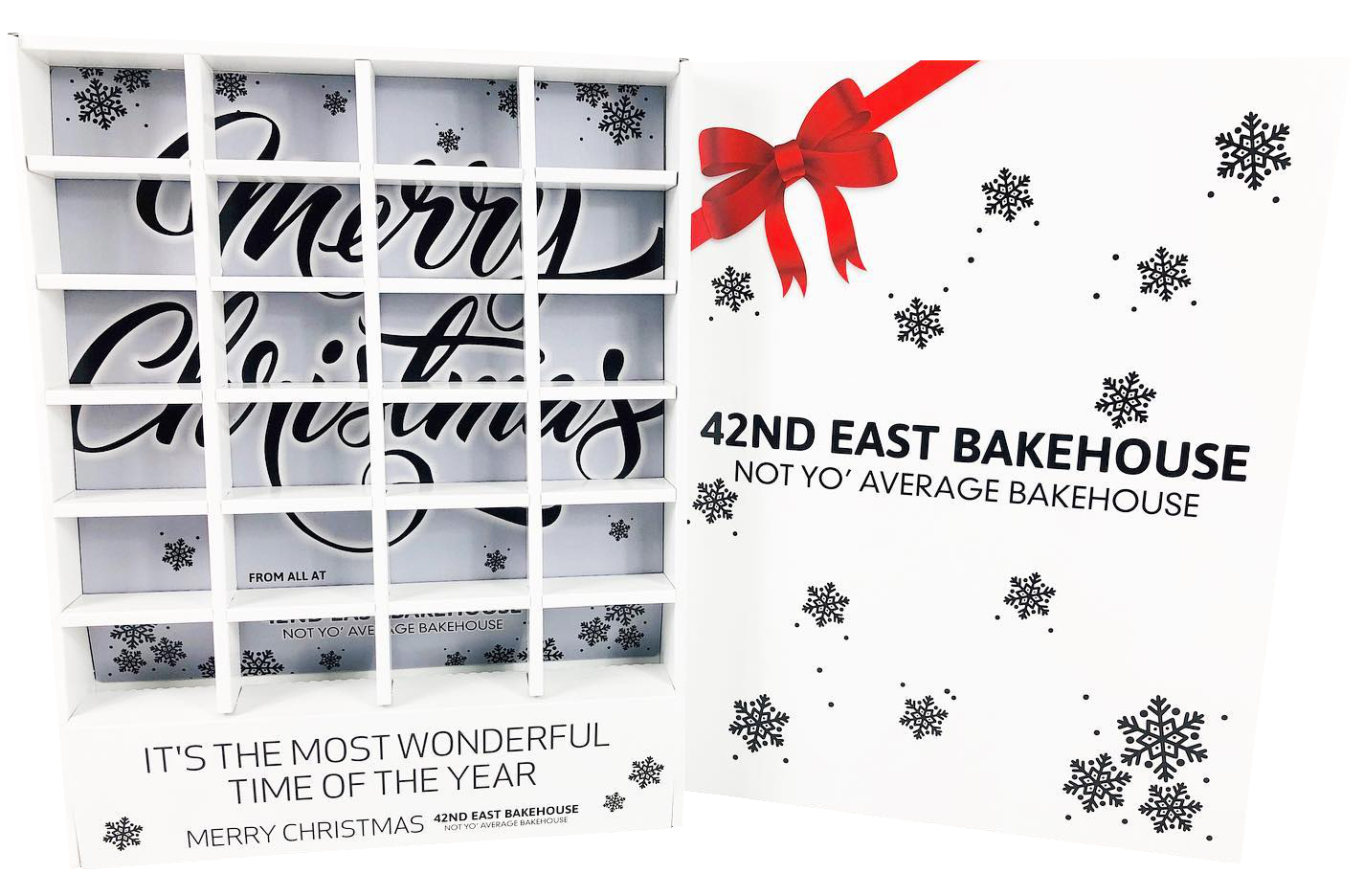 A calendar prototype of the proposed design was produced in our CAD suite on the sampling bed for the client to approve and he wasted no time at all in publishing a photo of it on the bakery's social platforms. Within minutes, there were floods of likes, comments, and tags! It was safe to say, the calendars were going to fly off the shelves!
The artwork was created from scratch by our graphic designers, laid out carefully onto each cutter guide to ensure the print is facing correctly when the calendar is assembled. The client was over moon with the print design and the calendars went straight to our state-of-the-art onsite digital printer to be printed.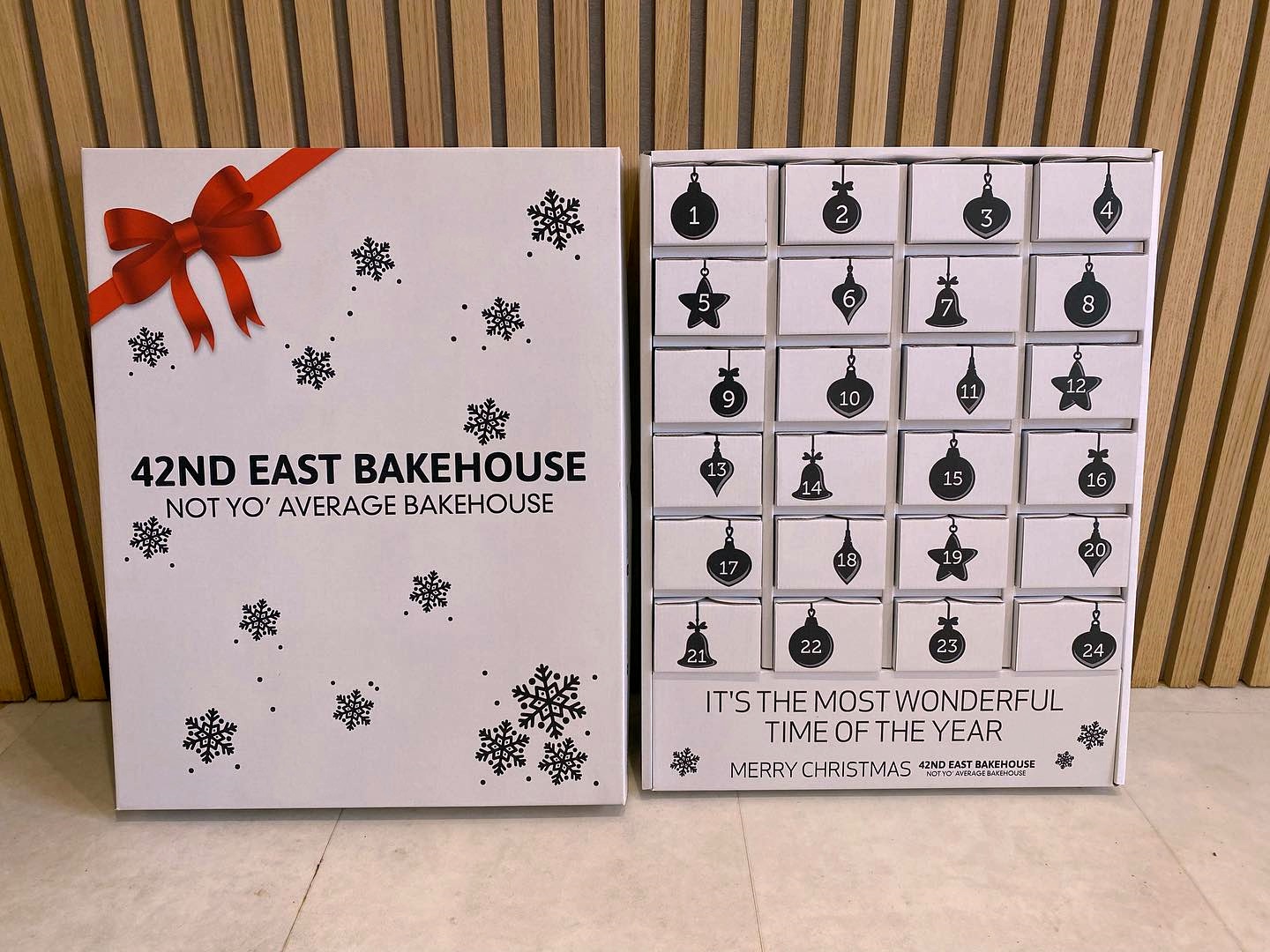 Once they were printed and die-cut, the calendars were meticulously hand finished, one by one, by our experienced assembly team for delivery.
Do you have your own idea for an advent calendar, or other marketing vehicles to help promote your products and services to your clients this busy season? We can turn your idea into reality, get in touch with us today to find out how!