In the midst of the busiest, but most beloved holiday of the year, we have been working on branded presentation boxes in all shapes and sizes, used by businesses for customer gifts, product samples and retail pitches. The projects came from businesses such as yourselves, who are in similar need of adding flair and pizzazz to their existing merchandise, perhaps introducing brand new products, or to simply re-brand their product concept altogether.
Not too long ago, we worked with a well-renowned health and nutrition company to create marketing material for their big Christmas marketing campaign. The idea was simple, but impactful: a presentation gift box shaped like a protein bar, packed with a selection of their Smart Protein bars. Along with marketing literature to further pique their interest in our client's product range, the box was to be delivered directly to their customers' door.
After receiving the brief from our client, our designers put their expertise to the test and designed a custom-made box in the exact shape as that of the promoted protein bar. It was appealing, eye-catching and an overall delight to look at. Wouldn't you agree?
The customer was incredibly satisfied with the proposed design concept; so much so that they even tripled their initial order quantity! The supplied artwork was converted into print-ready files and manufactured in our creative warehouse, ready to be shipped out to the desired destination.
How can bespoke presentation boxes help your business?
By improving your brand's presence.
By elevating your brand's equity in the eyes of your customers.
By generating a true ROI and an incremental sales lift.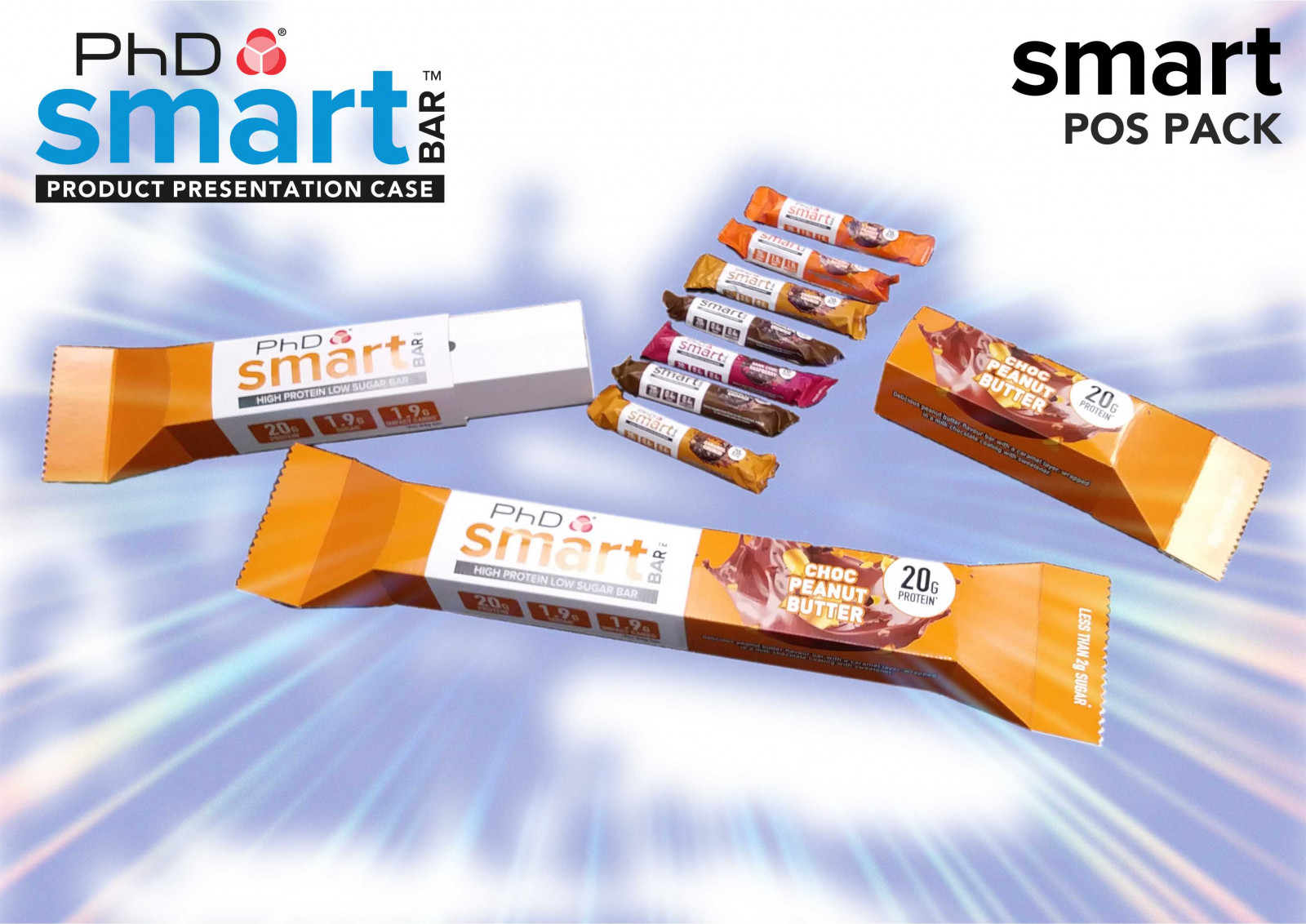 A box that resembles a protein-packed snack bar as shown above was not a straightforward design. Our award-winning designers have had an immense amount of experience to be able to adapt and accommodate a design that is tailored specifically to a customer's requirements. If you, too, need to improve your products' appeal, get in touch with our team today and let their next challenge be yours!