The Project
For a long time, our creative division at Garthwest has been heavily involved in producing cardboard structures for the film industry, such as POS stands and various other marketing materials.  However, earlier this year, our creative team were given the opportunity to do something completely new.  As an exclusive ViSR vendor, we were commissioned to build cover-mounted headsets for Empire magazine!  Throughout this process, we worked closely with ViSR on structurally designing and producing these headsets.

The Brief
Empire asked for a virtual reality headset that would reflect the values of Empire Magazine and also promote 20th Century Fox's upcoming movie; Alien: Covenant.  This was for a limited edition, virtual reality issue which was the first of its kind in the UK.  Our high-quality cardboard headsets housed a frightening encounter with an alien, Neomorph, that was guaranteed to frighten the viewer.  The user was given the chance to see what the birth of an alien would look like in a full 360-degree environment.  Terri White, the editor of Empire, was proud to have brought their readers, "even closer to the films and filmmakers they love."
The Empire Alien Headsets
What was equally impressive was how lightweight and mass distributable this experience was.  The ViSR Ori was flat packed within the issue and occupied minimal space, allowing VR content to reach the masses.  Furthermore, the consumer also had the enjoyment of assembling their own headset, adding to the experience.  Through careful design work, VR headsets can now be provided to the public at a much lower cost and a much larger scale.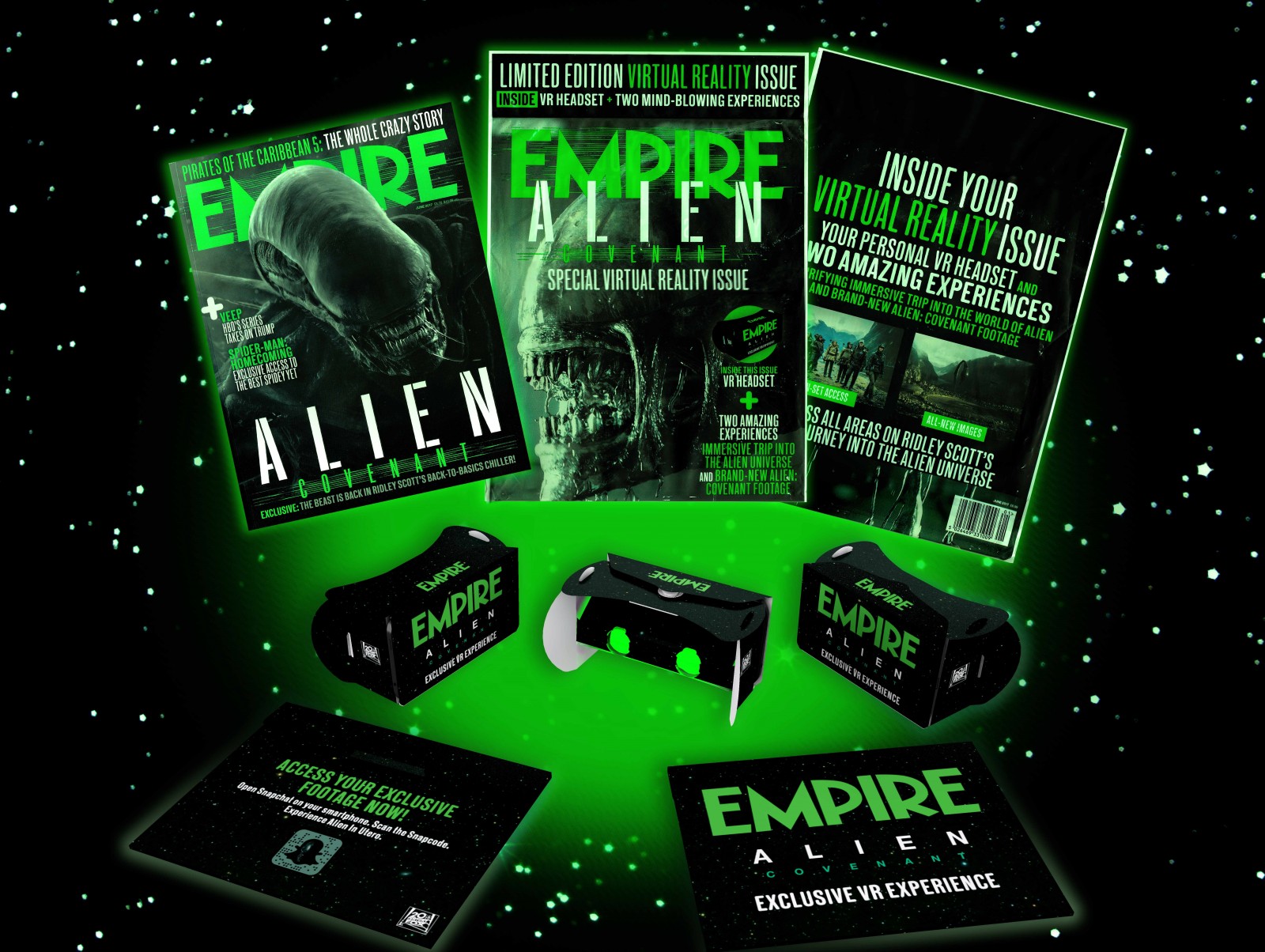 At Garthwest, we were thrilled to be a part of the innovative field of virtual reality and enjoyed being a part of what is arguably an important milestone of how prominent virtual reality is becoming within day-to-day life. If you are seeking a bespoke solution involving cardboard, one of Garthwest's sales representatives would be more than happy to assist you. Just place an enquiry and we will assist you every step of the way!