Based in Hull, we are exceptionally supportive of our city's creative arts and local talent. At Garthwest, we are always willing to offer a helping hand to local artists who are looking to express their artistic flare and create an awe-inspiring impression.
When Jerome Whittingham approached us, the well-known local photographer and podcaster was looking to make a big impression during his Off The Shelf event at Hull Central Library, which is set to run until mid-December this year. The photographs he intended to display featured images captured at Humber Mouth Literature Festival, Heads Up Festival, The Big Malarkey Festival, Head in a Book, Untold Hull, and several other arts events in our UK city of culture.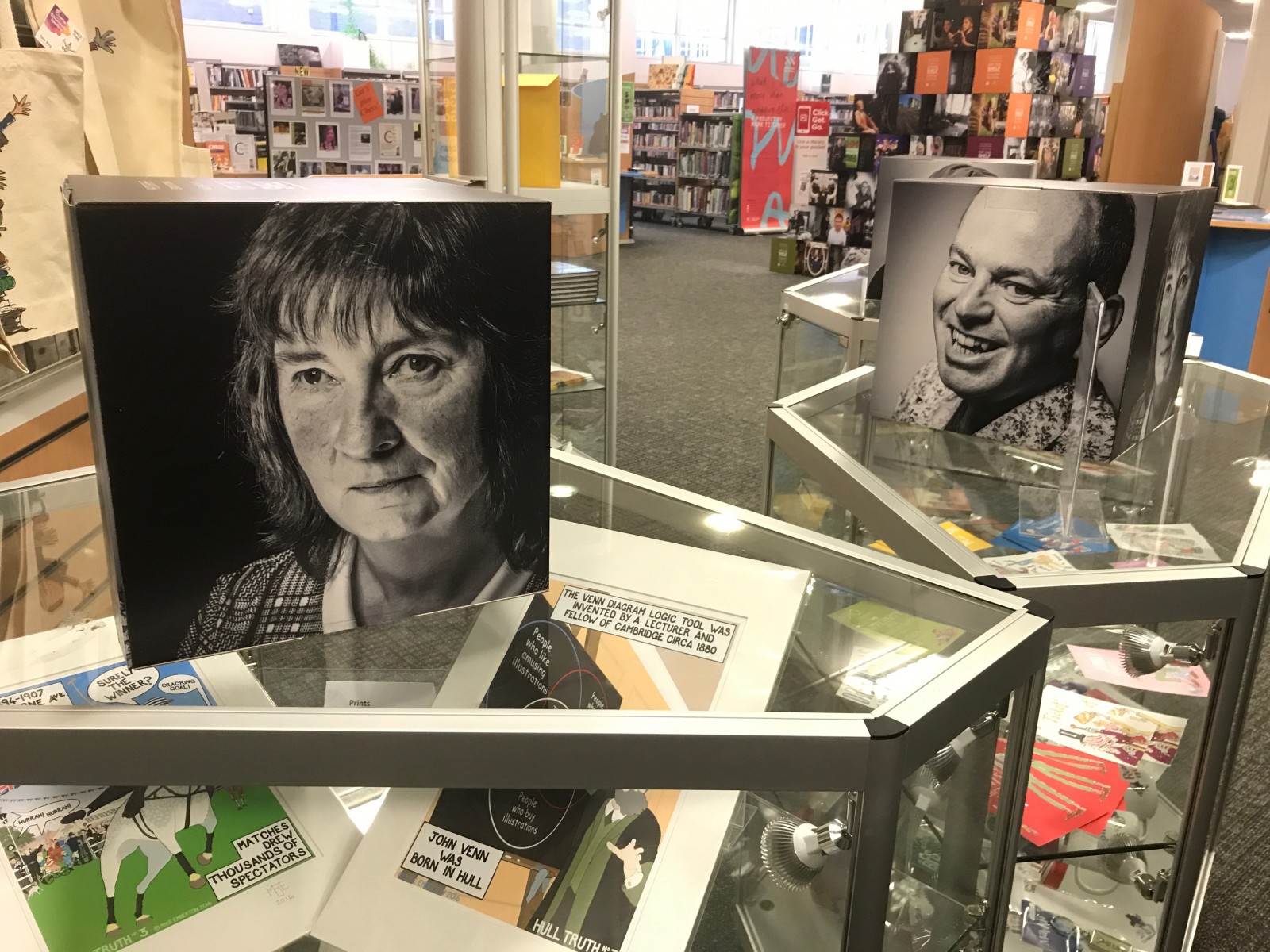 Armed with numerous inventive ideas, Jerome sought our expert advice in suggesting various methods of displaying his remarkable photographs. His guests were artists that were involved in all the different events Jerome had taken photographs of. Understandably, the photographer needed to visually please his fellow entertainers and trigger a sense of nostalgia.
Ultimately, our client decided on having 259 corrugated boxes with a different image printed on each of its six sides. Jerome was to hang these boxes all around the venue and create a Jenga-like structure that can be walked around. You could say it was to create a literal walk "around" memory lane for the artists attending.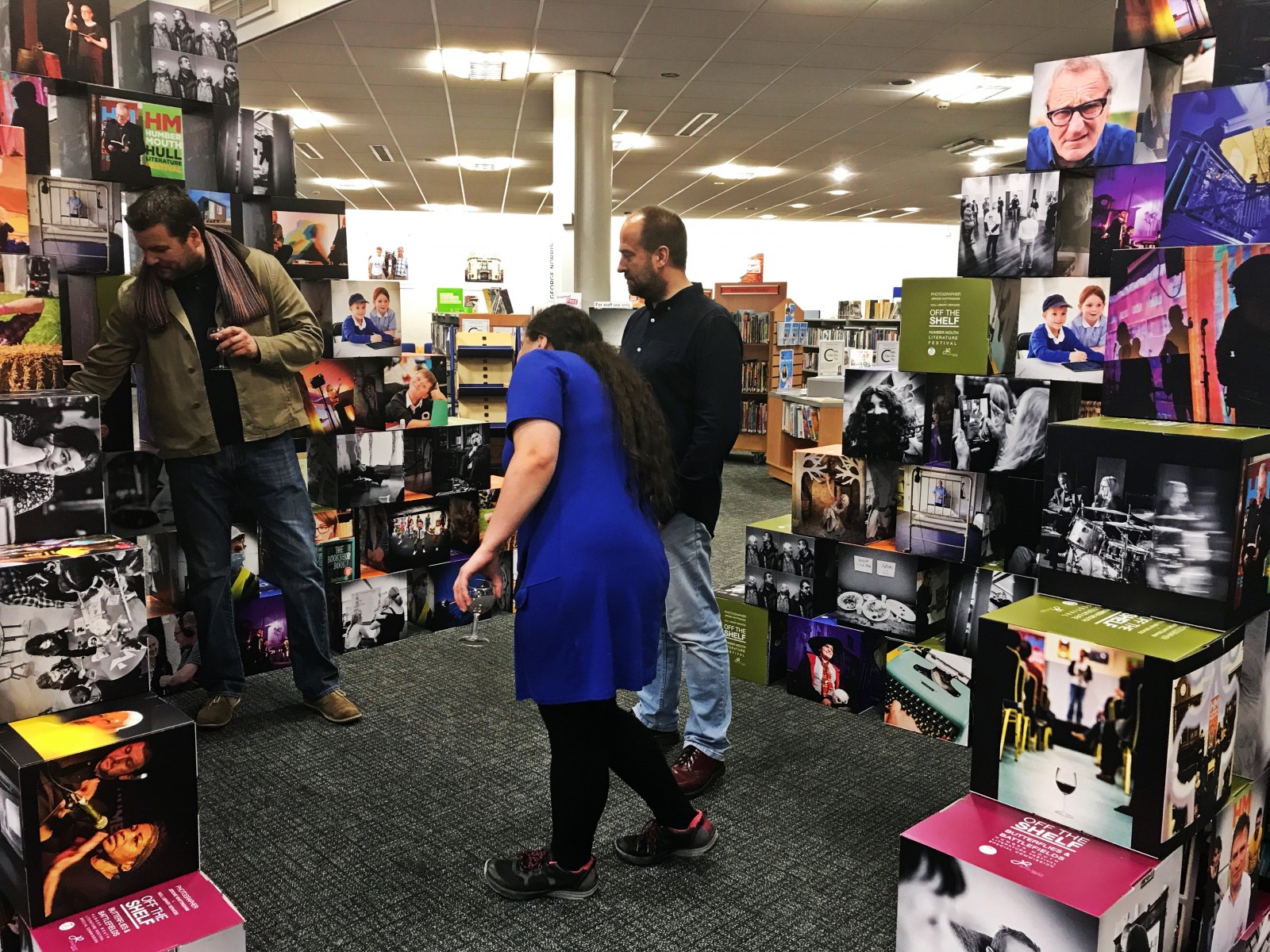 Our in-house creative designers rolled up their sleeves and did what they did best. One by one, the boxes were digitally printed on our brand new Jeti Tauro LED printer, which produced the highest quality print for our client.
At Garthwest, we continually invest in cutting-edge technology to bring our customers the most advanced and innovative products that they rightly deserve. Subsequently, the boxes were diecut using the appropriate cutting forme to shape the boxes into erectable cubes.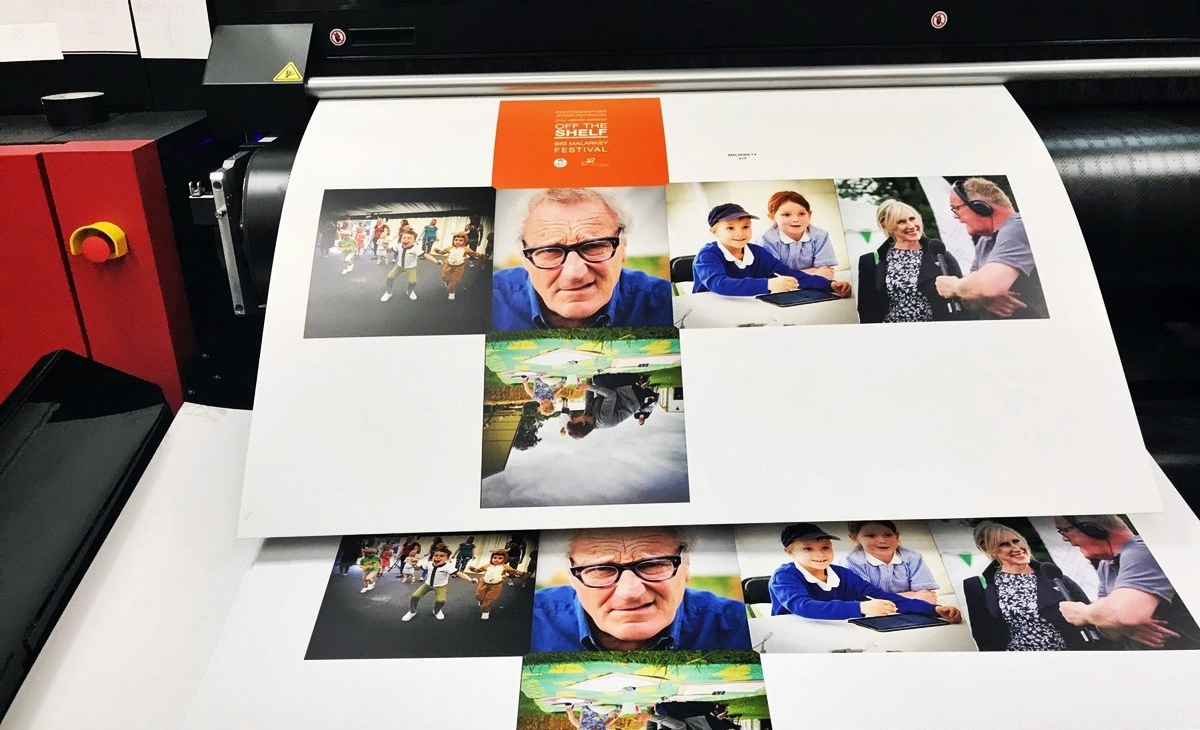 The boxes were a huge success, which had Jerome's guests in awe all night. Head over to Hull Central Library, check out our boxes, along with Jerome's wonderful work and experience the event for yourselves! If you also need assistance in providing your products or services with the wow factor, leave us an enquiry today.